Convergence Journalism Professor Wins Excellence in Education Award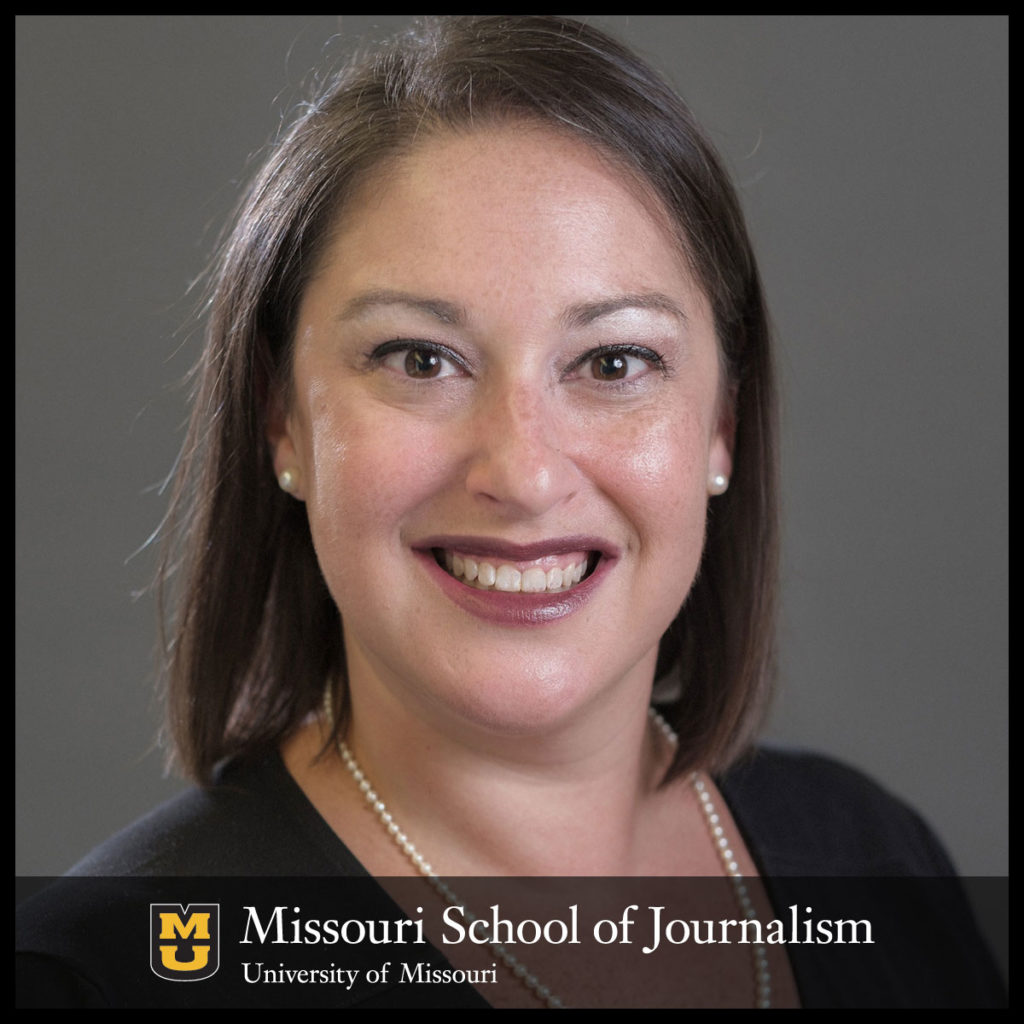 Associate Professor Amy Simons is a 2017 recipient of the Excellence in Education Award, given by the University of Missouri's Division of Student Affairs.
The Award Recognizes Those Who Have Made Contributions to Out-of-Class Learning Experiences of Students
By Yue Tang
Columbia, Mo. (May 5, 2017) — Amy Simons, associate professor of convergence journalism at the Missouri School of Journalism, is a 2017 recipient of the Excellence in Education Award, given by the University of Missouri Division of Student Affairs.
Presented since 1996, the Excellence in Education Awards annually recognize 10 faculty members, advisers and academic administrators who have made significant contributions to the out-of-class learning experiences of MU students and who have demonstrated a long-standing commitment to student learning and personal development. These individuals may have created innovative programs, served as organizational advisers or mentors, or played a role in helping student organizations realize their full potential. Individuals who recognize, support and value learning beyond the classroom may be nominated.
Simons said much of the teaching she does happens outside the classroom: in one-on-one conversations with students, in faculty editing and coaching, in advising student organizations and in many other ways.
"One size does not fit all. It never has," Simons said. "It's our responsibility to see each student as an individual and do everything we can to create a more meaningful experience for them on campus – and beyond."
Since joining the faculty in August 2010, Simons has developed an interest in international journalism, training professionals on campus and abroad. She has traveled throughout China, the European Union and Eurasia, teaching Web-first workflows, mobile journalism techniques and how to use social media as a reporting tool and a means to disseminate journalistic content.
Simons hosts and produces "Views of the News," a weekly media criticism program that airs on KBIA-FM and KBIA.org. In July 2015, Simons helped a group of students launch the Mizzou Women in Media student organization. As that club's adviser, Simons supports members as they launch their careers in journalism, advertising and public relations. She also advises the Lambda chapter of the Sigma Alpha Epsilon Pi sorority. She was the adviser to ONA Mizzou from 2011 until late 2015.
Previously, Simons worked as digital news editor for the Chicago Tribune, where she helped develop and execute the editorial programming strategy for chicagotribune.com. While at the Tribune, Simons worked closely with the newsrooms of WGN-TV, CLTV News and WGN-AM to coordinate the coverage of daily and planned news events. Before joining the Chicago Tribune, she spent seven years at CLTV News, Tribune's 24-hour news channel covering Chicago and the suburbs. Simons worked her way up through the ranks, joining the newsroom as the assignment desk assistant and leaving as an executive producer. At CLTV, she produced the award-winning business magazine show, Your Money, and was responsible for all of the station's election coverage.
Simons is a graduate of the Missouri School of Journalism.
The University of Missouri Parent Leadership Council co-sponsors the award and provides a $100 check with a plaque to each of the 10 recipients. The award ceremony and reception was held on April 25.
Simons recognized the value of this award.
"Unlike so many of the other awards on campus, this one is student-nominated," Simons said. "What that tells me is that my students see how much we put of ourselves into our work, they respect it and appreciate it – and that means everything to me."
Robert Greene, assistant professor of convergence journalism, was also nominated for this award. He is the filmmaker-in-chief at the Jonathan B. Murray Center for Documentary Journalism.
Updated: October 20, 2020
Related Stories
Expand All
Collapse All
---