Missouri School of Journalism Associate Professor Amy Simons receives MU Connect Champions award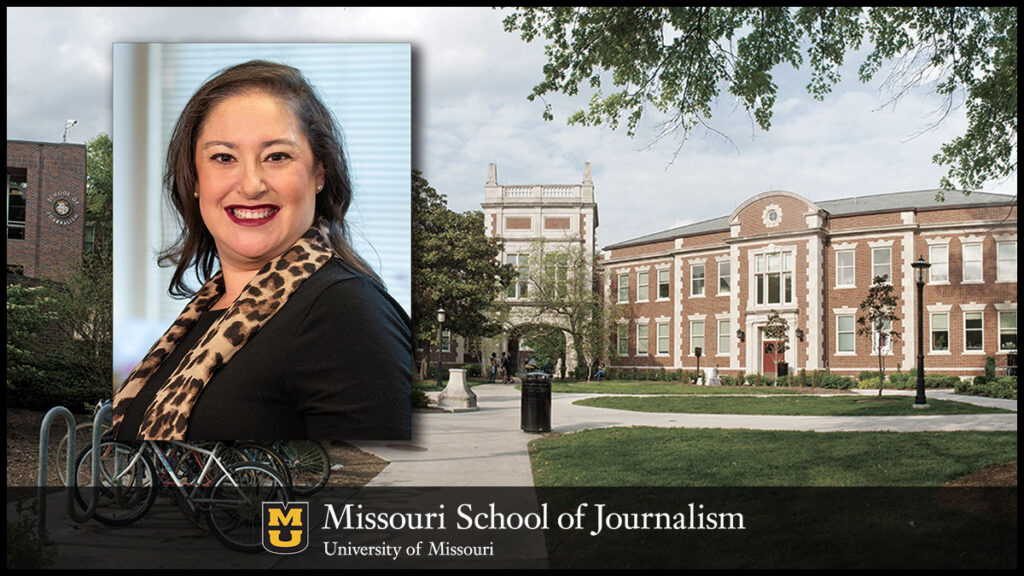 Associate Professor Amy Simons received the 2020 Excellence in Teaching Award from the @UPCEA for significant contributions to credit or noncredit programs and providing inspirational teaching to professional, continuing, and/or online education students.
Award honors faculty, staff, teaching assistants and students who use the application creatively and effectively to enhance student success.
Columbia, Mo. (Aug. 13, 2020) — Deep down, Amy Simons is a reporter. At about the four-week mark during her courses on news gathering and media literacy for non-majors, she puts on her investigative-journalism hat and gets to the bottom of why some students might be struggling.
"Before I create an electronic trail, I reach out to the student – or other instructors or advisers of theirs I might know – to see if there's more to their story than I can see in my gradebook," says the associate professor of journalism. "Is there something else going on in the student's life, or are there patterns being repeated? I'm using the MU Connect network to learn what I don't know."
That compassion and dedication earned Simons an MU Connect Champions Award, one of six annual awards handed out this month to honor faculty, staff, teaching assistants and students who use the application creatively and effectively to enhance student success. Simons finds MU Connect especially helpful for her eight-week courses, in which the compressed schedule makes tracking students' progress more challenging.
"I write a personal message to the student when I raise a flag," Simons says. "I also recognize students with a 96 or above, ask them to take a minute to recognize their hard work and challenge them to work even harder for the rest of the semester."
Simons' level of MU Connect usage is what separates "engagement" from "participation" according to Zack Miller, associate professor of economics and fellow MU Connect Champion. Miller worked with the College of Arts and Science, SIS and the MU Connect Office to evaluate instructor engagement with MU Connect and increase its effectiveness.
"With MU Connect, when I raise a flag, the student's adviser and others in their dean's office see that there's a concern and get involved," says Miller. "We have a huge network of resources at Mizzou, and connecting students to those resources is very important to me. It's also important to help faculty understand that MU Connect is a useful tool. It really helps students."
Allie Teagarden, director of undergraduate advising in the Trulaske College of Business, received an MU Connect Champion Award in part for using it to identify students in an area she calls "the murky middle" – students with a GPA above 2.0 but below the 2.6 eligibility line for upper-level programs.
"The goal is to get the students into our office to meet with their adviser face to face," says Teagarden. "We've worked with the MU Connect team to slice and dice our student data and identify these students who fall into these specific categories."
"This award recognizes the entire business advising team, because anything I've done wouldn't have been successful without them."
Other 2020 MU Connect Champions Award winners:
Updated: November 13, 2020
Related Stories
Expand All
Collapse All
---