6 Missouri Journalism Professors Awarded Hearst Faculty Fellowships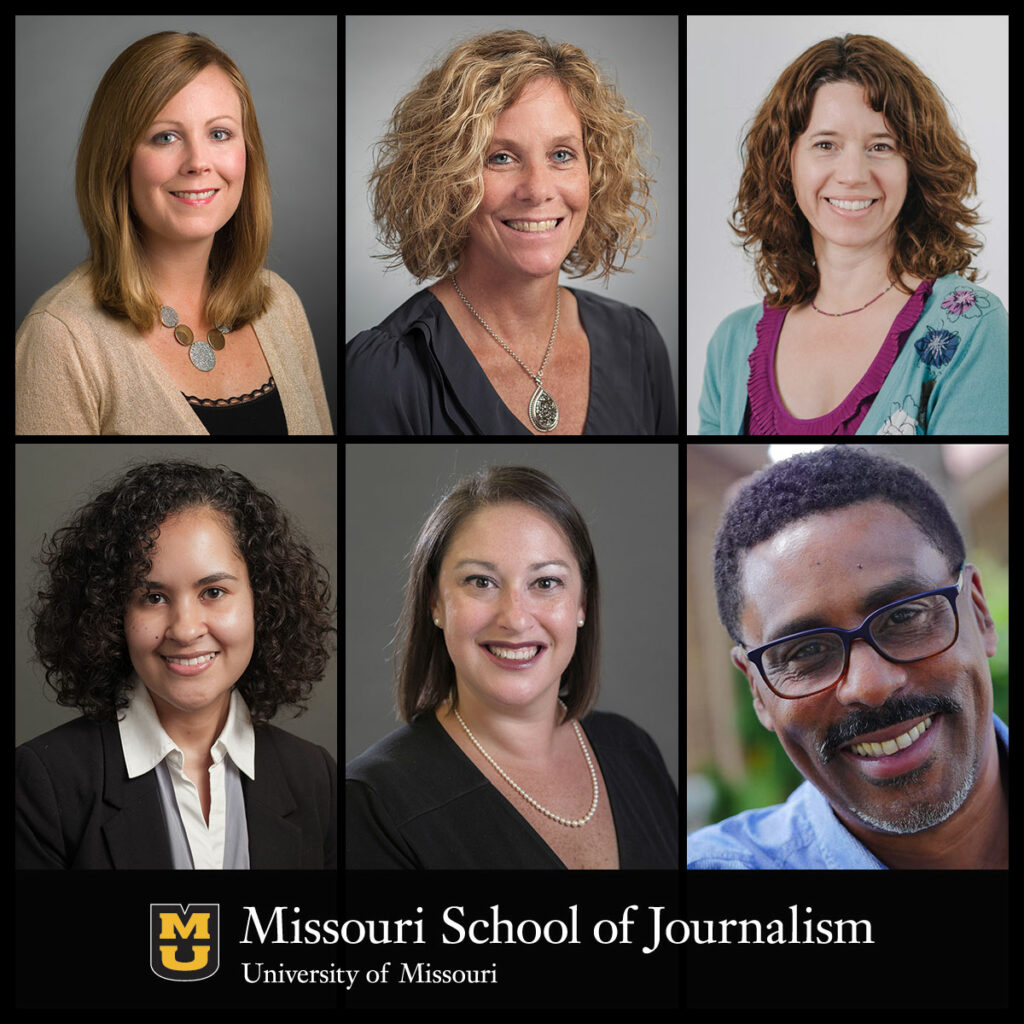 Missouri Journalism faculty receiving a William Randolph Hearst Faculty Fellowship grant for the 2019-20 academic year are (clockwise from top-left) Elizabeth W. Frogge, Holly Higginbotham, Sara Shipley Hiles, Ron Stodghill, Amy Simons and Cristina Mislán.
The Competitive Grants Will Advance the School's Strategic Plan
Columbia, Mo. (March 22, 2019) — Six Missouri School of Journalism faculty have been selected to receive a William Randolph Hearst Faculty Fellowship grant for the 2019-20 academic year.
The fellowships are part of a two-year, $150,000 grant awarded to the School to help support initiatives stemming from the School's strategic plan, which was updated in January 2017. The funds will help address critical areas to ensure Missouri's status as the gold standard in journalism education, said Dean David Kurpius.
"New technologies, new perspectives and new opportunities will allow Missouri to better prepare tomorrow's leaders and to ensure a bright future for journalism and strategic communication," he said. "We thank the Hearst Foundation and the recipients of these grants for investing their time and talents in the School's tradition of excellence."
The William Randolph Hearst Faculty Fellowships were established in 2017 at the Missouri School of Journalism by the William Randolph Hearst Foundation.
The six fellows are:
About Hearst Foundations
The Hearst Foundations are national philanthropic resources for organizations working in the fields of culture, education, health and social services. The Hearst Foundation, Inc., was founded by William Randolph Hearst in 1945. In 1948, Hearst established the California Charities Foundations, later renamed The William Randolph Hearst Foundation. Both foundations are guided by the same charitable mission, which reflects the philanthropic interests of their founder.
Updated: November 6, 2020
Related Stories
Expand All
Collapse All
---