Two Magazine Journalism Faculty Members to Retire at End of Academic Year
Mary Kay Blakely and Michael Grinfeld Will Have Given a Combined 30 Years of Teaching, Research and Service to the School and University
Columbia, Mo. (May 12, 2014) — Mary Kay Blakely and Michael Grinfeld, both an associate professor of magazine journalism at the Missouri School of Journalism, will retire at the end of the 2013-14 academic year.
"Mary Kay and Michael have been valuable members of our faculty and served our students with tremendous regard for their talents and needs," said Jennifer Rowe, chair of the magazine faculty. "Hundreds of students benefited from their wealth of professional experience. In addition, partnerships Mary Kay and Michael have been involved with extended their influence beyond the J-School. They are brilliant colleagues, and we shall miss them."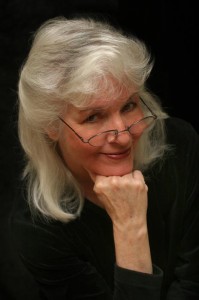 Blakely will conclude her 17-year history at the School, where she's taught Advanced and Intermediate Writing, Narrative Journalism, Literature of Journalism, and served as the writing coach for Vox Magazine. Her awards include the William T. Kemper Fellowship for Teaching Excellence and the School's O.O. McIntyre Professorship for excellence in teaching.
Blakely's writing students have contributed feature stories, essays and literary journalism to the Columbia Missourian and Vox, as well as ESPN, Mother Jones, The New York Times, the Los Angeles Times, Women's E-News, Glamour, Elle, Ms. and other national monthly magazines. Her students' radio commentaries have aired on KBIA, NPR and Pacifica Network News.
Blakely helped established a partnership with the New School University to launch the School's New York summer program in 2002, providing students with internships, professional experience and a multimedia course of study in Manhattan.
Over the years, Blakely has steadily collaborated with numerous writing-focused groups on the University of Missouri campus. These include the Campus Writing Program, the Thompson Center for Autism, the Honors College and the creative nonfiction faculty of the English Department.
Blakely just finished editing her fourth memoir, "Holy Days of Obligation-Becoming My Mother's Keeper," about taking care of a dependent parent during the last 10 years of her life.
Her future plans include teaching at Free State University in South Africa, organizing symposia and public lectures for women and gender studies, working with the School and other campus groups. She's also preparing publicity plans for a forthcoming anthology, "Here, There and Everywhere, the Missouri Anthology of Literary Journalism," featuring 36 alumni of the School of Journalism.
"I could not have had a more perfect job," she said. "It thrills me to know there are so many intelligent, committed, talented graduates now working for social justice all over the world."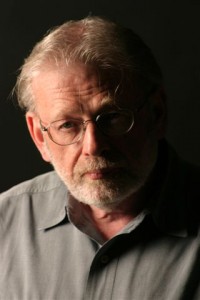 Grinfeld has taught courses in magazine writing, journalism and conflict, law and the courts, covering terrorism as well as science, health and environmental writing. He served as the co-director of MU's Center for the Study of Conflict Law and the Media, a collaboration with the MU School of Law, where he is an adjunct associate professor and a senior fellow at its Center for the Study of Dispute Resolution.
Grinfeld focuses his research on media effects on conflict and dispute resolution processes. He has served as a contributing writer on topics related to law and medicine for California Lawyer and Psychiatric Times magazines. His work has also appeared in other magazines, including House Counsel, Global Journalist, Medicine & Behavior, Parenting, Healthcare Business, Geriatric Times, and the Forensic Echo, among others.
Before joining the Missouri School of Journalism faculty in 2001, Grinfeld was a reporter with the Los Angeles Daily Journal, covering the courts in Orange County, California, and writing on a broad range of other law-related topics.
Prior to turning to journalism, Grinfeld was an attorney for 16 years, specializing in civil litigation. He is a former vice president of claims litigation for Los Angeles-based insurer Farmers Group, Inc.
"I'm grateful to my students for so graciously enriching my life over the last 13 years," Grinfeld said. "And it's their accomplishments that make me feel so privileged to have served them."
Updated: July 27, 2020
Related Stories
Expand All
Collapse All
---