4 Missouri Journalism Faculty and Alumni Among Those Honored by Mizzou Alumni Association
The Awards Honor Outstanding Achievements and Service to the University of Missouri
Columbia, Mo. (Oct. 21, 2013) — Four Missouri School of Journalism faculty and alumni were among the 16 honored by the Mizzou Alumni Association (MAA) Oct. 18 at its 46th annual Faculty-Alumni Awards ceremony.
Jay Dade, BJ '85; Lynda Kraxberger, MA '88; Major Garrett, BJ '84, were recognized as an alumni honorees. Professor Glen Cameron was recognized as a faculty honoree.
MAA Faculty-Alumni Awards recognize the outstanding achievements of University of Missouri faculty and alumni. Assistant, associate and full professors are considered for their work as teachers and researchers and their relationships with students. Alumni are considered for their accomplishments in professional life and service to their communities and alma maters.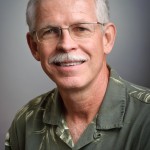 Cameron is the Maxine Wilson Gregory Chair in Journalism Research at the School, professor of family and community medicine at MU and founder of the Health Communication Research Center. He is internationally is recognized for his research, textbooks and software design. He has authored more than 300 books, chapters, articles and convention papers, and co-authored the eleventh edition of the best-selling textbook, Public Relations: Strategies and Tactics, which has been translated into 10 languages. Cameron's pioneering software development includes the program, Publics PR Research Software, which is a targeted research tool widely used in marketing and public relations. He also co-invented Treepple, a tailored health news application, which now is entering the commercial stage of development. Cameron has served as communication core director or principal investigator in five centers of excellence funded by the National Institutes of Health (NIH).
Cameron received the prestigious Pathfinder Award for Career Research Contributions from the Institute for Public Relations Research and Education in 1996 and the Baskett-Mosse Award for Faculty Development from the Association for Education in Journalism and Mass Communication in 2003. In 2006, he was the featured speaker at MU's 21st Corps of Discovery Lecture, a yearly event that features outstanding faculty who represent diverse academic fields. For his lecture, Cameron discussed the role of media and strategic communication in global conflict. He is a member of the Mizzou Alumni Association and a member of the Friends of the Garden, a botanical garden foundation at MU.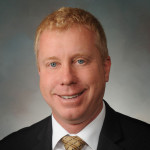 Dade is an experienced labor and employment lawyer with the national law firm of Polsinelli, PC in Springfield, Mo. He has represented employers before the National Labor Relations Board, the U.S. Department of Labor and many other organizations state and nationwide. Dade also is a contributing editor for The Developing Labor Law. He was selected for inclusion in The Best Lawyers in America for employment law in 2013 and 2014. As an MU alumnus, Dade served as president of the MAA from 2005-06 and was the founding member of the MU Flagship Council and MAA's Pride Council for past presidents of MAA. He also received the Distinguished Tiger Award from the MAA Greater Ozarks Chapter in 2008.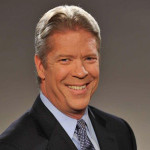 Garrett is chief White House correspondent for all CBS News broadcasts and platforms. He is also a substitute anchor for Face the Nation, one of the longest-running news programs in television history. Before his CBS employment, Garrett was chief White House correspondent for the National Journal and Fox News, a White House correspondent for CNN, a senior editor and congressional correspondent for U.S. News and World Report and a congressional reporter and deputy national editor for the Washington Times. Early in his career, Garrett reported for the Houston Post, the Las Vegas Review-Journal and the Amarillo (Texas) Globe-News.
Garrett's extensive political news experience includes reporting on the impeachment of President Clinton, the war in Iraq, several presidential elections and fiscal cliff negotiations. He also has authored three books: "Common Cents," "The 15 Biggest Lies in Politics" and "The Enduring Revolution."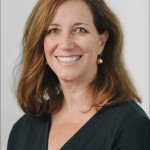 Kraxberger is the associate dean for undergraduate studies and administration at the School. She joined MU in 1993 as the executive producer of KOMU-TV, and Kraxberger was a leader on team when the station received the Edward R. Murrow National Overall Excellence Award. Since 2005, she has coached students on multi-platform and multimedia storytelling for distribution through some of the School's professional news organizations: the Columbia Missourian, KBIA-FM and KOMU-TV.
Kraxberger co-created the curriculum in convergence journalism by blending new delivery platforms and multimedia storytelling methods. She has received two of MU's highest teaching awards, the William T. Kemper Fellowship for Teaching Excellence in 2007 and the O.O. McIntyre Fellowship in 2006.
The MAA strengthens MU by supporting the best interests and traditions of Missouri's flagship university. MU is the state's largest and oldest university and its major public, land-grant research institution. The Association is the voice for nearly 270,000 alumni worldwide and keeps alumni connected to each other and their alma mater.
Updated: July 20, 2020
Related Stories
Expand All
Collapse All
---