Journalism Alumna Receives Lifetime Achievement Award
Columbia, Mo. (April 5, 2004) — Elizabeth Llorente, BJ '84, recently received the 2004 Career Achievement Award for Print Journalists for her work in race and ethnicity from Columbia University Graduate School of Journalism.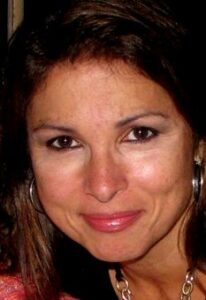 The award recognizes a variety of contributions that Llorente has made to the field of journalism, including a recent series, "Diverse and Divided," which highlights the relations between African Americans and Hispanics in Patterson, N.J.
"This award is a hearty embrace that says 'You've hit the ball out of the park again and again, you've been consistent and you have set a standard.' It is the kind of tribute that normally comes much later in a career, and I'm thrilled to get it at the age of 43," Llorente said.
Llorente has won numerous local, regional and national awards, including the George Polk Award and Journalist of the Year by the New Jersey Press Association in 1996. The Journalist of the Year award was given to Llorente for an expose that she did about inhumane conditions at a federal detention center in New Jersey for asylum seekers.
"This investigation was one of the first real looks into the nation's secretive system of detaining foreign nationals and keeping non-criminals jailed sometimes for up to several years while immigration authorities decide whether to grant political asylum to them or not," Llorente said.
In addition to writing for The Bergen Record, Llorente is a contributing writer for two Hispanic magazines. She writes news and feature articles for Hispanic Magazine, a general interest magazine, and she writes profiles of Hispanic entrepreneurs for the national business magazine, Hispanic Trends Magazine.
Updated: April 28, 2020
Related Stories
Expand All
Collapse All
---