Award-Winning Journalists Among Those to be Honored at the 2005 MUAA Faculty-Alumni Awards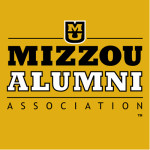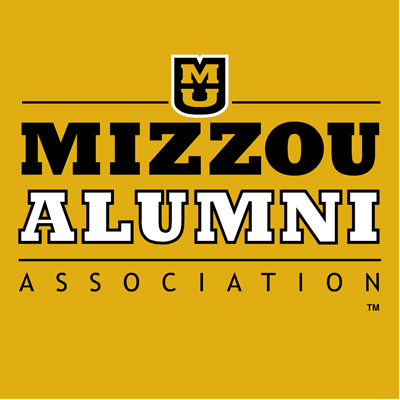 Columbia, Mo. (Oct. 19, 2005) — The Missouri School of Journalism will be well represented at the 38th Annual MU Alumni Association Faculty-Alumni Awards program, where three alumni and friends will be honored.
William L. Miller, AB '51, Randall D. Smith, BJ '74, and Sonja Steptoe, BJ '82, AB '82, will receive awards for their successful careers, service to Mizzou and dedication to community. A total 18 recipients will be honored during the Friday, Oct. 21, program in the Reynolds Alumni Center.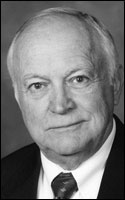 William L. Miller
Editor and Publisher of the Washington Missourian
William L. Miller Sr., AB '51, has consistently shown outstanding commitment to his career and serving others. He is the editor and publisher of the award-winning Washington Missourian, a twice-weekly newspaper with a circulation of 16,500. A Korean War combat veteran, his community service includes working in industrial development and transportation, helping establish East Central College and an Army Reserve unit in Washington, co-founding the Washington Buds semi-pro baseball team and serving as chairman of the board of St. John's Mercy Hospital.
Currently working to establish the Missouri Photojournalism Hall of Fame in Washington, he received the Honor Medal from the MU School of Journalism in 1994, the Spirit of Mercy Award from the Sisters of Mercy in 1998 and the James O. Amos Award from the National Newspaper Association in 2003. A former Missouri Press Association president, he was inducted into its Hall of Fame in 2003. He is an endowed life member of the MU Alumni Association and a Jefferson Club Fellow. He has served on the MU Alumni Athletic, MU Intercollegiate Athletic and MU Land Grant Mission Advisory committees. Miller and his wife, Jackie, have five children: Patricia, BJ '85; William Jr.; Susan, BA '89; Jeanne; and Molly, BA '93.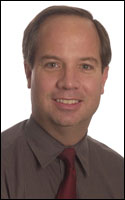 Randall D. Smith
Deputy Managing Editor at the Kansas City Star
A superb journalist, outstanding organizational leader and generous humanitarian, Randall D. Smith, BJ '74, has served in various roles at the Kansas City Star for 26 years, including the top business editor. As deputy managing editor for metropolitan, national and investigative projects, Smith leads more than 100 reporters and editors. An early innovator in efforts to diversify newsrooms, his contributions reach beyond his industry. He helped create the Coda Jazz Fund, which pays for burials of destitute jazz musicians; as an Eagle Scout, he has led scout trips to Canada and the Bahamas; and in the church community, he is known for leading medical trips to help rebuild El Salvador.
A former president of the Society of American Business Editors and Writers, he launched the SABEW Chair in Business and Financial Journalism at MU, a $1.1 million fundraiser. His recognitions include the SABEW Distinguished Achievement Award in 2003, the Star's Volunteer of the Year in 2002 and its highest honor, the Full Nelson Award in 2001. He was a member of the newsroom team that received a Pulitzer Prize in 1982. An endowed life member of the MU Alumni Association, he served as chair of the Communications Committee. Smith and his wife, Joyce, have three children: Lauren, Ryan and Jackson.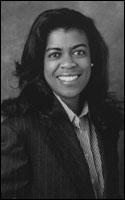 Sonja Steptoe
Senior Correspondent for TIME Magazine in Los Angeles
At the top of her game in the publishing world, Sonja Steptoe, AB '82, BJ '82, has interviewed the likes of Billy Graham, Kenneth Starr, Gloria Steinem and Rick Warren; and has covered the 9/11 tragedy, the Mike Tyson rape trial, and basketball point shaving at Arizona State. She began her career at the Wall Street Journal and has been a correspondent for Sports Illustrated, People, HBO's Real Sports with Bryant Gumbel, Court TV and CNN/SI. Today she is TIME Magazine's senior correspondent and deputy Los Angeles Bureau chief. With Jackie Joyner-Kersee she co-wrote A Kind of Grace: The Autobiography of the World's Greatest Female Athlete. She won an EMMY Award in 1999 and the National Headliner Award in 1998 for outstanding sports journalism.
A Duke University law graduate, Steptoe was a Harry S. Truman Scholar and a Rhodes Clay Scholar as an undergraduate at MU where she double-majored in economics and journalism. A member of the MU Alumni Association and the Jefferson Club member, Steptoe has served on the MIZZOU magazine Advisory Board, the College of Arts & Science Alumni Board and was Grand Marshal of the 1997 Mizzou Homecoming Parade. She received the Distinguished Arts & Science Alumni Award in 1994.
Updated: April 28, 2020
Related Stories
Expand All
Collapse All
---