Journalism alumnus honored as a 2020 Volunteer Leader by the Mizzou Alumni Association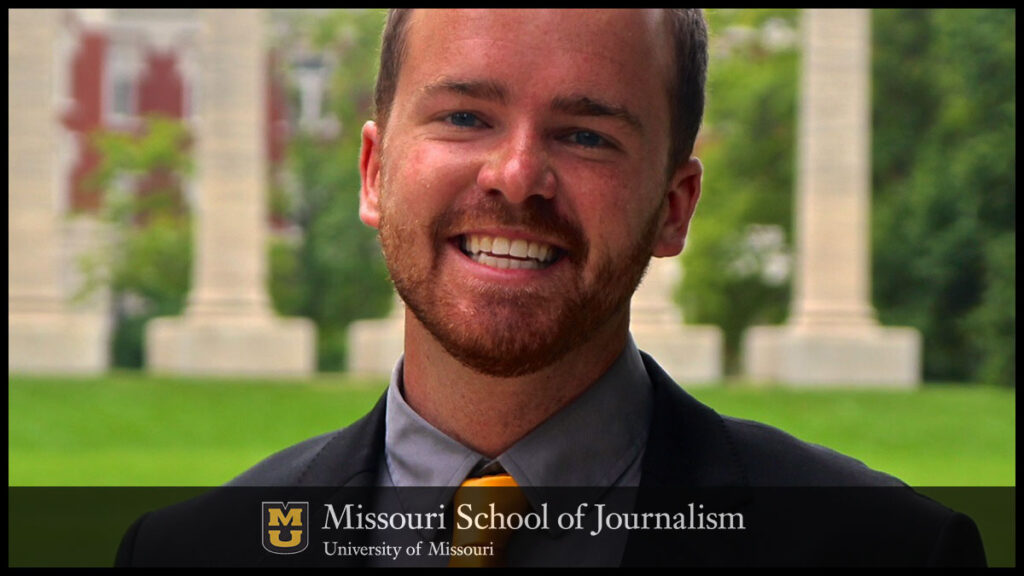 The Mizzou G.O.L.D. Award recognizes graduates of the last ten years.
Columbia, Mo. (Sept. 25, 2020) — Caleb Phillips, BJ '13, MBA '15, was among those honored with a 2020 Volunteer Leader Award from the University of Missouri Alumni Association. He received the Mizzou G.O.L.D. Award, which is for graduates of the last ten years who have donated laudable time and talents on behalf of Mizzou.
Caleb was an active volunteer leader as a student, serving as a Summer Welcome and Tour Team leader, a member of the Centennial Homecoming Steering Committee, and as President of Mizzou Alternative Breaks. Graduation only heightened his dedication to Mizzou; prior to leaving campus, he met with a Board Member of the Rocky Mountain Tigers chapter to discuss how he could help. Over coffees near the J-School, Caleb joined the board himself – before he had even moved to Colorado.
He's been an unstoppable force since. Caleb's leadership as a member, and later as chairperson, of the Marketing and Social Media Committee has been highlighted through his personal work for the chapter. His rebranding of the chapter's logos and mascot, organization of their social media channels and campaigns, and overall execution of marketing strategy have led to significant fundraising success, with over $6500 raised during Mizzou Giving Day 2019.
Despite moving to London in summer 2019, Caleb continued his support of the Rocky Mountain Tigers – in addition to working with the United Kingdom chapter as well.
In 1996, the Mizzou Alumni Association began a program to honor the outstanding volunteer service of alumni. Two categories were created: The Tiger Pride Award and the Mizzou G.O.L.D. Award. In 2008, the association added a third category: the Alumni Legacy Award. These awards honor alumni for ongoing leadership and service to the University through the Mizzou Alumni Association. Two awards can be presented in each category. One award is for a volunteer who lives in the state of Missouri, and one award goes to a volunteer who lives outside of Missouri.
Updated: September 25, 2020
Related Stories
Expand All
Collapse All
---