Journalism Professor and Two Alumni to Be Honored at Mizzou Alumni Association Faculty-Alumni Awards Ceremony
Columbia, Mo. (Nov. 11, 2011) — One professor and two alumni from the Missouri School of Journalism are three of 14 who will be recognized at the 44th annual Mizzou Alumni Association Faculty-Alumni awards ceremony on Nov. 11.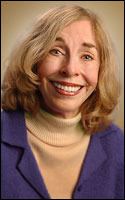 Curators' Professor Emerita Betty Houchin Winfield will receive the Distinguished Faculty Award. She is one of the nation's leading journalism historians. Winfield joined the Missouri School of Journalism faculty in 1990 and held appointments in the University of Missouri Department of Political Science and the Harry S. Truman School of Public Affairs before her retirement in 2011. This is Winfield's second MAA award; she received a faculty-alumni award in 2002. Winfield has published four books, two monographs, 12 book chapters and more than 80 encyclopedia and journal articles. In 2008, Winfield received the 24th annual Covert Award in Mass Communication History, given by the History Division of the Association for Education in Journalism and Mass Communication for the best mass communication history article or chapter in an edited collection published the previous year. MU awarded Winfield its prestigious Thomas Jefferson Award in 1998 for an "academic career embodying the Jeffersonian principles and ideals in scholarship and teaching."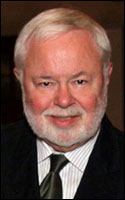 Ron Powers, BJ '63, is a writer in residence at Castleton College in Vermont. He is an award-winning best-selling author of 14 books. Powers has collaborated with late Senator Edward M. Kennedy on his New York Times best-selling memoir, True Compass, published in 2009. Powers also co-wrote Flags of Our Fathers, a No. 1 New York Times bestseller in 2000. In 2006, Clint Eastwood directed the Oscar-nominated movie version of the novel. Powers received an Emmy Award in 1985 for his commentary on CBS News Sunday Morning. In 1973, Powers became the first TV critic to receive a Pulitzer Prize in 1973 for his work as a TV-radio columnist for the Chicago Sun-Times. Most recently, Powers received a Literary Lights Award from Boston Public Library in 2011.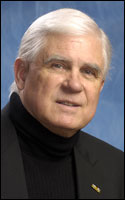 James C. Sterling, BJ '65, is a professor in strategic communication at the school. Before joining the faculty, he owned Sterling Media, where he published multiple papers in southwest Missouri. In 2003, Sterling was inducted into the Missouri Newspaper Hall of Fame. In 1999, he received the Missouri Honor Medal for Distinguished Service in Journalism. Sterling is a former president of the Missouri Press Association and a founding member of the Missouri Press Foundation.
The Mizzou Alumni Association began the Faculty-Alumni Awards in 1968 to recognize the achievements of faculty and alumni. Professors are considered for their teaching, research and service. Alumni are considered for their accomplishments in their professional lives and service to their alma mater.
Updated: August 5, 2020
Related Stories
Expand All
Collapse All
---