Glen Cameron One of 6 to Receive National 'Milestones in Mentoring' Award
Award Given by the Plank Center for Leadership in Public Relations at the University of Alabama
By Rebecca Dell
Columbia, Mo. (April 21, 2015) — Missouri School of Journalism Professor Glen T. Cameron is being honored with the national Milestones in Mentoring award by the Plank Center for Leadership in Public Relations at the University of Alabama.
Cameron is one of six mentors being recognized, each chosen for their contributions within their sectors.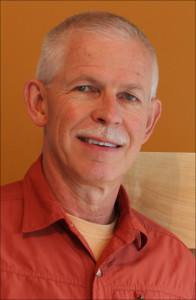 "My research and teaching serve my intellectual appetite, but the mentoring of students is a calling that fulfills my innate purpose in life," Cameron said. "I am so proud to receive national recognition for what matters most to me in my job at Mizzou."
Cameron was chosen for the Educator category, which highlights educators who have mentored students and future educators. The award is named in honor of public relations leader and educator Bruce K. Berger.
Cameron, in addition to being a professor and the Maxine Wilson Gregory Chair in Journalism Research at the Missouri School of Journalism, is also the founder and co-director of the Health Communication Research Center at the University of Missouri. He has a joint appointment in Family and Community Medicine to study patient-centered outcomes research.
"Glen has set the best example as a mentor, who brings out the best of his advisees: He encourages us to be ourselves and figure out what our unique contribution could be to our field and show by example how can one work hard and enjoy what he or she is doing," said mentee Yan Jin. Jin is now an associate professor of public relations and associate director of the Center for Health and Risk Communication at the University of Georgia's Grady College of Journalism and Mass Communication. "He treats his students and advisees as peers and colleagues and provides endless support for us to learn, to practice, to explore, and to thrive."
The full list of honorees is as follows:
Agency: Barri Rafferty, senior partner and CEO, North America, Ketchum
Corporate: David Samson, general manager, public affairs, Chevron Corporation
Educator: Glen T. Cameron, professor, Missouri School of Journalism
Executive: Heide Gardner, senior vice president, chief diversity and inclusion officer, Interpublic Group
Legacy: Tom Hoog, vice chairman, Hill+Knowlton Strategies
Young Professional: Danny Rubin, vice president, Rubin Communications Group
"We're pleased to recognize leaders in our industry, from academia to the C-suite, who have displayed a commitment to mentoring the next generation of young professionals," said Ron Culp, director of the graduate public relations and advertising program at DePaul University and chair of the Plank Center. "These six dynamic leaders have inspired, coached and mentored countless others during their extraordinary careers."
Cameron, along with the other honorees, will be recognized at the Milestones in Mentoring Gala on Oct. 29 in Chicago. The Plank Center, established in 2005 by the University of Alabama Board of Trustees, strives to develop, recognize and support ethical and diverse leaders and mentors in public relations.
Updated: September 4, 2020
Related Stories
Expand All
Collapse All
---