Professor Glen T. Cameron Receives Top International Public Relations Honor
The Jackson Jackson & Wagner Behavioral Science Prize Recognizes Outstanding Scholarly Work
By Caroline Murray
Missouri School of Journalism Professor Glen T. Cameron has been named the winner of the 2014 Jackson Jackson & Wagner Behavioral Science Prize, awarded by the Public Relations Society of America Foundation.
The award, established by Jackson Jackson & Wagner in 1991, recognizes individual behavioral science researchers whose scholarly work enhances the understanding of the concepts and theories that contribute to the effectiveness of public relations practice.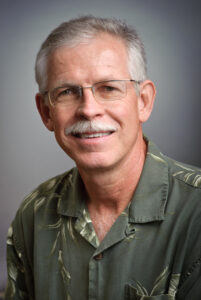 Cameron said the School has supported his research and focus on discovery at every turn. He cited Dean Mills, dean; Esther Thorson, associate dean of graduate studies; and Margaret Duffy, professor and his faculty chair, as being especially helpful.
"Of course, it is always humbling to be recognized by one of the top industry associations as a top scholar," Cameron said. "But the recognition is even more humbling when I think of how many students and colleagues have teamed with me on my program of research. I will accept on behalf of a large cadre of investigators."
Cameron's research includes studies of strategic conflict management in public relations, information processing of news and commercials and tailored health news. He serves as the Maxine Wilson Gregory Chair in Journalism Research, and he is also founder and co-director of the Health Communication Research Center at the University of Missouri.
Cameron, recipient of many academic awards and honors, is cited as the most published researcher nationally in major refereed journals over the past five years. He is co-author of the leading introductory text to public relations, "Public Relations: Strategies and Tactics," now in its 11th edition, with translations into nine languages. Cameron has served as principal investigator or core director on more than $74 million dollars in funded health and science communication projects, including currently participating in three federal Centers of Excellence.
As winner of the prize, Cameron will receive a honorarium of $1,000 and an invitation to present his research at the PRSA international conference. The award will be presented at the conference, which will take place Oct. 12 to 14 in Washington, D.C.
With more than 31,000 members, PRSA is the largest organization of public relations professionals and students in the world. Founded in 1990, the PRSA Foundation is a philanthropic arm of the public relations profession, committed to the development of programs to advance public relations research, education and scholarships, while encouraging contributions from those who stand to benefit from its advancement.
Updated: July 30, 2020
Related Stories
Expand All
Collapse All
---