Professor Glen Cameron Named a High-Impact Scholar by the University of Texas at Austin
He Is Cited as the Most Published Researcher Nationally in Major Refereed Journals Since 2009
By Caroline Murray
Columbia, Mo. (Oct. 6, 2014) — Glen T. Cameron, professor and Maxine Wilson Gregory Chair in Journalism Research, has been named one of Texas Journalism's High-Impact Scholars. He is cited as the most published researcher nationally in major refereed journals over the past five years.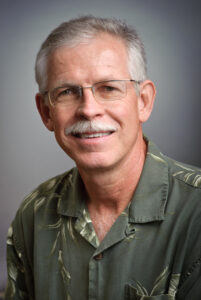 Cameron is one of five doctoral graduates of the Moody College of Communication at the University of Texas at Austin selected as High-Impact Scholars. The group has the highest numbers of citations in published journalism and mass communication scholarship among all doctoral graduates of the Moody College of Communication.
"My research program was a crowd-sourced activity long before the term was coined," Cameron said. "I have enthusiastically joined dozens of very bright students and colleagues around the world to accomplish the work that has led to this honor."
Cameron and the High-Impact Scholars will participate in a symposium commemorating the 100-year anniversary of the University of Texas at Austin School of Journalism. During the Oct. 20 event, the scholars will discuss their work with faculty and current graduate students.
"The discussions that occur at events like these fuel the minds of the field's future leaders," Cameron said. "The students and future practitioners can grapple with some of the ideas and research findings that I hope not only underlie better public relations practice, but also inform often heated public discourse in a free society such as ours."
Cameron will discuss the research he has done in strategic communication since his graduation from the UT-Austin in 1989. He plans to discuss contingency theory, a public relations management theory he has had a hand in researching and developing over the last two decades.
Cameron's research also focuses on the role of public relations in the news process, information processing of media messages, and tailored health news. He is a member of the School's strategic communication faculty. Cameron is founder and co-director of the Health Communication Research Center, with a joint appointment in Family and Community Medicine at the University of Missouri.
He has received many academic awards and honors.
Updated: July 30, 2020
Related Stories
Expand All
Collapse All
---