Cameron Named to National Advisory Board
Columbia, Mo. (April 27, 2004) –– Glen Cameron, a Missouri School of Journalism professor and co-director of the Health Communication Research Center, has been named to the International Food Information Council (IFIC). The IFIC's purpose is to bridge the gap between science and communications. IFIC disseminates scientific information on food safety, nutrition and health, working with an extensive roster of scientific experts and through partnerships to help translate research into understandable and useful information for opinion leaders and ultimately, consumers.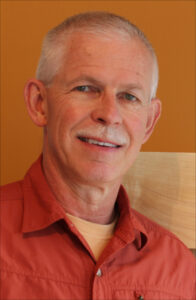 "It's an honor to be named to the advisory board of a group like the IFIC," said Cameron, who also serves as the Maxine Wilson Gregory Chair in Journalism Research. "This group works to improve the source-reporter interchange about functional foods to provide better news content. It's a symbiotic process that fits perfectly with the goals of the HCRC and the School of Journalism."
One of Cameron's primary duties with the board is drafting the "Guidelines for Communicating the Emerging Science on Dietary Components for Health" with other members of the board and representatives from Purdue University, University of Illinois at Urbana-Champaign and the University of Missouri-Columbia. This document will help researchers work with the media to circulate findings about food and nutrition to the public.
Cameron became involved with functional foods communication research in 2000 with the grant "Component Interactions for Efficacy of Functional Foods." Funded by the University of Illinois and USDA, the grant research seeks to assess nurses' knowledge and access to information about functional foods and to develop educational materials for nurses in a three-state region. Dr. Ruth MacDonald, chair of the Missouri Food Sciences Program, is the primary investigator at MU on the grant, which ends this year.
The Health Communication Research Center is a grant funded center, under the auspices of the Missouri School of Journalism and Sinclair School of Nursing, whose primary mission is to foster research to improve communication between the health care community and the public. The Center capitalizes on the University of Missouri's strengths in health care outreach, education and prevention and provides support to researchers conducting pilot studies and developing proposals for further extramural funding.
More information about the HCRC's grants and research is available at their website.
Updated: March 13, 2020
Related Stories
Expand All
Collapse All
---