Two Missouri Graduate Students Receive Health Journalism Fellowships
By Rachel Dennis
Columbia, Mo. (Feb. 27, 2006) — Missouri School of Journalism graduate students Natalie Fieleke and Leslie Yingling are among the 20 recipients of the 2006 AHCJ-Missouri Health Journalism Fellowships.
The Association of Health Care Journalists, which moved to the Missouri School of Journalism last summer, granted the fellowships to Fieleke and Yingling to support their attendance at Health Journalism 2006, the seventh national conference of AHCJ.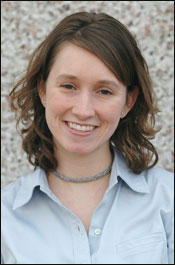 "Journalists know that finding a concentrated amount of time to learn about the issues they cover can improve their reporting for years to come. Health is a topic readers and viewers consistently say is of significant importance to their daily lives. By attending this conference, these students will get a leg up on fulfilling that important need," said Lee Wilkins, director of graduate studies for the School.
A native of Pryor, Okla., Fieleke is studying health journalism as part of her self-designed master's program. Fieleke received her undergraduate degree from Truman State University in Kirksville, Mo., and currently works as a part-time health reporter with the Jefferson City (Mo.) News-Tribune.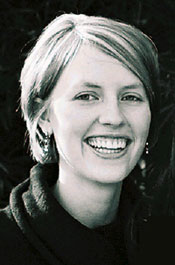 Yingling is a first-year graduate student in the magazine-editing model. A native of Winslow, Ark., Yingling received her undergraduate degree from the University of Arkansas, where she worked for the past two years as a coordinator for residential academic summer programs for high school students.
The fellowships awarded to Fieleke and Yingling include full coverage of all registration fees for the conference, a year's membership in the Association and up to $600 in travel and lodging costs.
The conference is planned for March 16-19 in Houston, Texas, and will feature more than 100 speakers and dozens of panels, workshops and field trips. The purpose of the conference is to deepen journalists' understanding of the health topics they are called upon to cover most: health policy, medical research, consumer health, ethics and the business of health care.
AHCJ's executive director, Len Bruzzese, says the fellowships were made possible with support from the Missouri Foundation for Health and he hopes to make the fellowships an annual tradition.
---
Rachel Dennis, a senior from Cedar Rapids, Iowa, is pursuing a dual degree in journalism (advertising) and political science. She has interned at Norman-Robert Communications in Columbia, Mo., and the Missouri House of Representatives in Jefferson City, Mo. Upon graduation in May 2006, Dennis hopes to pursue a career in account management with a Chicago advertising agency.
Updated: April 8, 2020
Related Stories
Expand All
Collapse All
---