Kellogg Foundation Awards $432,000 Grant to Support Regional Health Fellowship Program
The Weeklong Boot Camp Serves as an Advanced Reporting Class for Missouri Journalism Students
Columbia, Mo. (July 6, 2016) — The W.K. Kellogg Foundation (WKKF) has awarded a three-year $432,000 grant to the Center for Excellence in Health Care Journalism, the educational arm of the Association of Health Care Journalists, to support a popular national fellowship program for local health reporters, editors and producers.
The funding will allow the continuation – and expansion – of the AHCJ Regional Health Journalism Fellowships, an intense program that has trained scores of journalists from across the country. AHCJ, which is based at the Missouri School of Journalism, conducts training through its Center for Excellence in Health Care Journalism.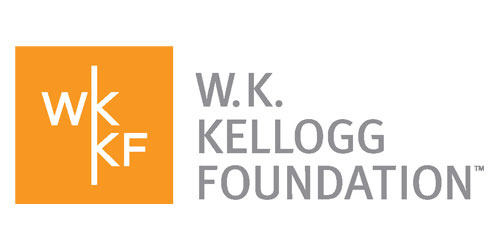 This yearlong program focuses on four to six states in a single region at a time. Ten to 12 journalists are competitively selected from that year's region and provided with customized training aimed at educating them on critical health and health care issues to increase their competency in providing meaningful coverage. It also focuses on motivating them to increase and improve their coverage of these issues, particularly on the local or state level. This is done through exclusive seminars, one-on-one mentoring, creation of a collaborative interactive network and exposure to a tremendous number of national and regional resources that can be used in daily reporting.
The program includes an intense week-long boot camp at the Missouri School of Journalism. The health reporting skills boot camp also serves as an advanced reporting class for Missouri students with a strong interest in health, science and investigative journalism. The camp allows for interaction between students and professionals.
"This program realizes the important role of journalists in educating local communities on health care issues," said Len Bruzzese, executive director of AHCJ and an associate professor at the Missouri School of Journalism. "While health care has been a big national story for the past decade, the health of individuals – the very health of their neighborhoods – comes down to understanding what's happening locally."
The fellows will meet a number of times over the program year in a variety of locations. Training will include a regional seminar and field trips examining social determinants of health and health disparities; an intense health reporting boot camp at the Missouri School of Journalism that includes data training, as well as backgrounders on medical studies, hospital quality and the business of health care; a visit the CDC in Atlanta to understand some of the latest disease threats and outbreak response processes; an exclusive webinar; attendance at the large annual conference of AHCJ, where there will be dozens of panel sessions, workshops and field trips; and attendance at a rural health workshop or other special-topic regional training event.
"We are pleased to support the Center for Excellence in Health Care Journalism's fellows in deepening the skill with which they write stories about the complexities of health care and community well-being," said AJ Jones, WKKF's chief policy and communications officer. "As we all work to ensure that our children, families and communities are as healthy as possible, it is essential that stories fully explore the social determinants related to our health and related disparities affecting so many. We are confident that this investment will advance that objective."
The Association of Health Care Journalists is an independent, nonprofit organization dedicated to advancing public understanding of health care issues. In less than 20 years, it has grown into the premier organization for training health journalists, boasting about 1,500 members across the United States and in several other nations. Its mission is to improve the quality, accuracy and visibility of health care reporting, writing and editing.
The W.K. Kellogg Foundation, founded in 1930 as an independent, private foundation by breakfast cereal pioneer, Will Keith Kellogg, is among the largest philanthropic foundations in the United States. Guided by the belief that all children should have an equal opportunity to thrive, WKKF works with communities to create conditions for vulnerable children so they can realize their full potential in school, work and life.
Updated: September 29, 2020
Related Stories
Expand All
Collapse All
---