Association of Health Care Journalists to Move Operations to School of Journalism
Columbia, Mo. (April 26, 2005) — The Association of Health Care Journalists will move its headquarters and its Center for Excellence in Health Care Journalism to the Missouri School of Journalism in July.
AHCJ is a growing nonprofit organization whose membership of nearly 900 print, broadcast and online journalists is dedicated to advancing public understanding of health care issues. The group's mission is to improve the quality, accuracy and visibility of health care reporting, writing and editing.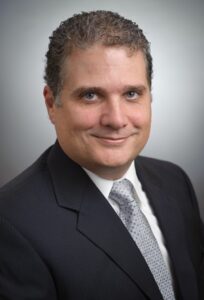 The association is currently based at the University of Minnesota. It will move its offices, as well as its Center for Excellence in Health Care Journalism to Missouri this summer. The center is focused on providing training for journalists covering all aspects of health care, including the business of health care, public policy, medical research, medical practice, consumer health issues, public health, health law and ethics.
AHCJ's board of directors also announced this week that Len Bruzzese will become the executive director of the association and the center shortly before the move. Bruzzese is currently the deputy director of MU-based Investigative Reporters and Editors, Inc. and an associate professor at the Missouri School of Journalism. Bruzzese will maintain his faculty position after the move.
Before joining MU in 1998, Bruzzese worked in daily journalism for 20 years, including writing, editing and management stints at USA Today, The Clarion-Ledger in Jackson, Miss., the Pensacola News Journal and Gannett News Service in Washington, D.C. He most recently served as the editor of The Olympian in Olympia, Wash. Bruzzese is a co-author of The Investigative Reporter's Handbook (4th Edition).
"The University of Missouri has a strong presence in journalism training and professional development and we are delighted to be among the journalism groups that are already there," said Trudy Lieberman, president of AHCJ's board of directors.
The Missouri School of Journalism provides a home for several other professional journalism organizations. Besides IRE, other organizations calling Missouri home include the Society of American Business Editors and Writers, the National Newspaper Association, the National Institute for Computer-Assisted Reporting, the City and Regional Magazine Association and the Journalism and Women Symposium.
"We are delighted to have this organization of the nation's leading health journalists join us," said Dean Mills, dean of the Missouri School of Journalism. "We envision exciting programs that take advantage of MU's growing strengths in life sciences and medicine as well as the School of Journalism and the new Donald W. Reynolds Journalism Institute."
Updated: April 6, 2020
Related Stories
Expand All
Collapse All
---