Three Missouri Students Receive Health Journalism Fellowships
Columbia, Mo. (April 19, 2007) — Three Missouri School of Journalism students had a unique opportunity to network with practicing health care journalists and learn about trends in the industry thanks to the 2007 AHCJ Missouri Health Journalism Fellowships from the Association of Health Care Journalists.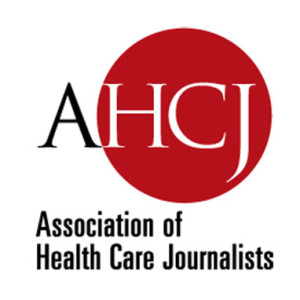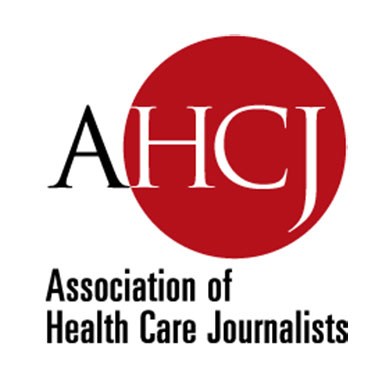 Master's student Traci Angel, senior Jamie Greber and junior Tara Ballenger were among 18 professionals and students from the state who received an expenses-paid trip to Health Journalism 2007, AHCJ's national conference, held March 15-18 in Los Angeles, Calif. Headquartered at the Missouri School of Journalism, AHCJ is a nonprofit organization dedicated to advancing public understanding of health care issues. AHCJ reached 1,000 active members for the first time in March, and it continues to be one the fastest-growing journalism organizations in the United States with a 35 percent membership increase over the past two years.
"AHCJ was thrilled to be able to offer these fellowships for a second straight year," said Len Bruzzese, the Association's executive director and an associate professor at the School. "It makes a huge difference for students to see how health and health care issues crop up in all facets of society and will be a part of any journalism beat they pursue."
For Angel, attending the conference benefited her career and research interests.
"The fellowship was especially important to me because I'm working on my graduate research with the Association about how health journalists use online information resources," Angel said. "I could attend all of the interesting panels on topics such as stem cell policy and infertility treatments while networking with potential research contacts."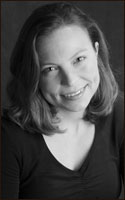 Angel, from Mexico, Mo., is a second-year master's student specializing in health and science reporting. Previously a Knight Editing Fellow at the School, Angel also has served as health and science editor for the Columbia Missourian, a daily city newspaper serving as a working lab for students. She is a former managing editor of St. Louis Magazine and staff writer for the Associated Press in Jefferson City and St. Louis. Angel received her undergraduate degree from St. Louis University in 1996.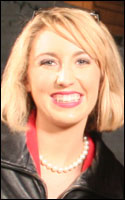 Greber is a senior radio-television journalism major from Boise, Idaho, who plans to become a health and medical reporter upon her graduation in December 2007. She has been a reporter and anchor for KOMU-TV, the only commercial-affiliate station in the country used as a working lab for students, often working on the franchise "Your Health." Greber has interned at KIVI-TV in Boise, Idaho, and served as a reporter for KBIA-FM, the School's NPR-affiliate radio station also used to train students.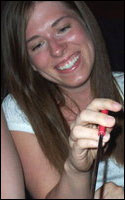 Ballenger is a junior newspaper journalism major from Broken Arrow, Okla., planning to graduate in May 2008. She is a health beat reporter for the Columbia Missourian who has previously interned at the Hampshire Daily Gazette in Northampton, Mass. This summer Ballenger will intern for the Allentown (Pa.) Morning Call.
The AHCJ fellowship program, funded by the Missouri Foundation for Health, covered all conference registration fees, a year's membership in the Association, lodging at the Hilton Los Angeles/Universal City and up to $300 in travel costs.
The highlight of the conference was a special briefing by California Gov. Arnold Schwarzenegger on the national implications of his state's new health care policy. Other activities included a conversation with Steve Case, founder of AOL and Revolution Health; a Hollywood and Health roundtable; two workshops; three field trips to witness unique research or clinical work at University of Southern California, UCLA and City of Hope; and dozens of classes and panel sessions.
AHCJ, about to enter its 10th year, holds an annual conference in order to deepen its members' understanding of the health topics they are called upon to cover most: health policy, medical research, consumer health, ethics and the business of health care.
Updated: April 16, 2020
Related Stories
Expand All
Collapse All
---