School of Journalism Students Coordinate Public Health Effort with State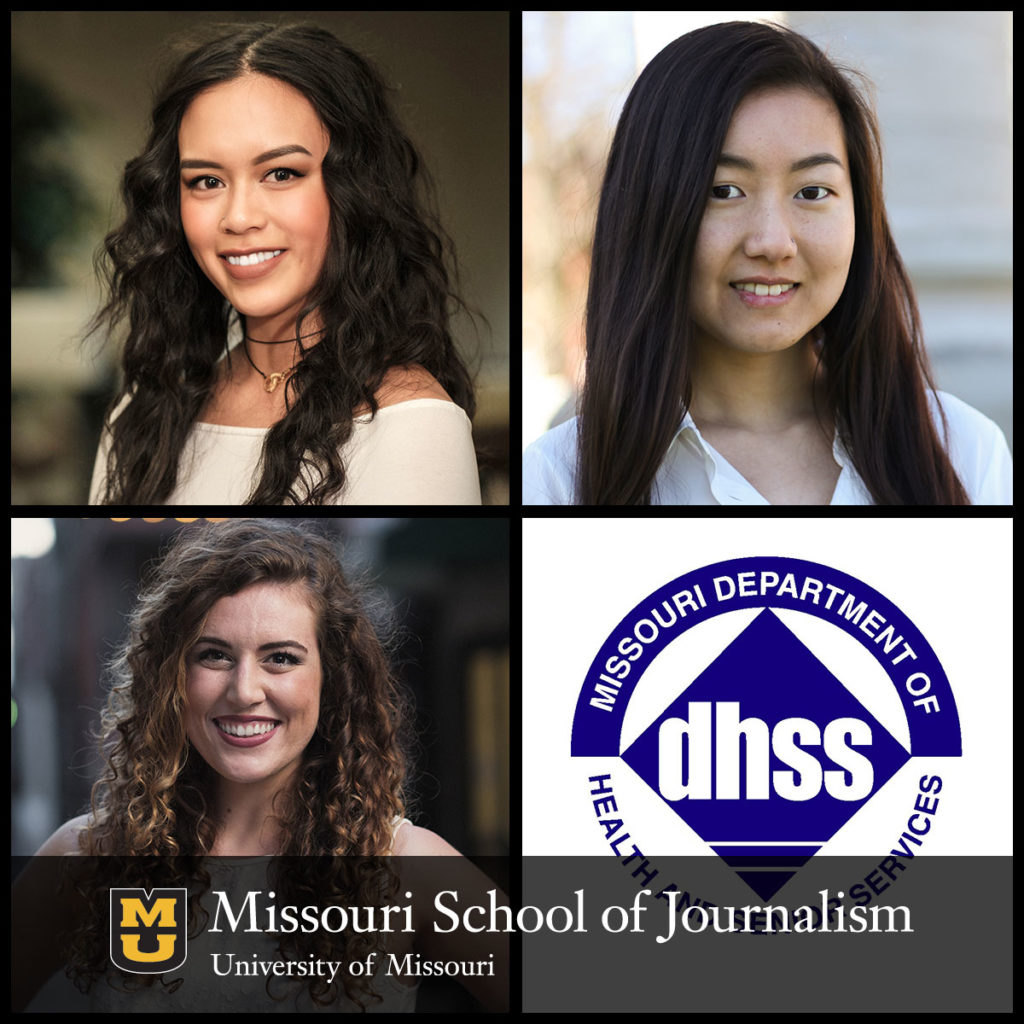 Three Strategic Communication Students Create a Toolkit for Agencies to Highlight Public Health in Missouri
Columbia, Mo. (April 10, 2017) — The Missouri Department of Health and Senior Services (DHSS) teamed up with the Missouri School of Journalism to educate citizens and key stakeholders about the importance of funding public health programs.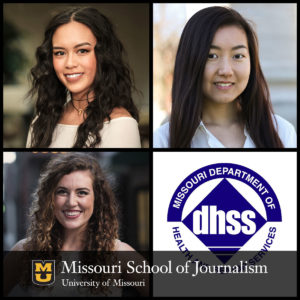 Three strategic communication seniors – Madeline Siriouthay, Katherine Sorbelli and Hannah Tinnin – were selected to create an educational toolkit under the guidance of Jon Stemmle, associate professor in strategic communication and former director of the Health Communication Research Center at the Missouri School of Journalism.
In the 2014-15 fiscal year, Missouri was ranked 50th in public health spending in the nation, averaging about $5.90 per resident of the state. As a comparison, Kansas (ranked 47th) spent $12.40 per person and Illinois (32nd) spent $25.30 per person.
"Before I started working with Professor Stemmle, I had no idea how important public health was in our state and how much more needs to be done to help those in need," said Tinnin, who focused on copywriting and public relations for the project. "Using my strategic communication education in this way is not only great experience for my peers and for me, but it is also a great way to give back to this state."
The student team began work in November 2016 with several weeks of background research about the state of public health in Missouri. They also reviewed survey data from Missouri public health agencies about what they felt were the most important topics they dealt with in their communities. Finally, the students looked at the promotional efforts done by public health agencies in other states.
Using the research findings, the team created an online toolkit comprised of educational materials for a variety of target audiences which public health officials can use.
"We are always looking for ways to partner with groups to educate Missourians about public health," said Ken Palermo, administrator of the Section for Disease Prevention. "We were thrilled with the way this project turned out. The timing of this effort is perfect, given that next week is Public Health Week (April 3-7) and the 134th anniversary of the creation of the Missouri State Board of Health. We believe we have established yet another avenue to further public health in Missouri through our relationship with the Missouri School of Journalism."
DHSS has continued this effort with the Missouri School of Journalism by working with AdZou, the strategic communication capstone program. Under the guidance of the school's professors as well as advertising, public relations and marketing professionals from mid-Missouri, graduating seniors in AdZou work in small teams to create complete research-based campaigns. Working with DHSS, three AdZou teams will build upon the work done by Tinnin, Siriouthay and Sorbelli to create wide-ranging campaigns to raise awareness about the importance of public health funding in Missouri.
"Hannah, Maddie and Katie have done an amazing job putting these resources for public health agencies around the state together in just a few weeks," Stemmle said . "This will give DHSS a jump start on getting the word out about the importance of public health in our state, while the AdZou teams create their integrated advertising campaigns this semester. I'm just proud that our students can do their part to help the state's public health efforts."
Updated: August 15, 2019
Related Stories