Helmsley Charitable Trust Endorses Work of Health Journalism Center with $1.3 Million Grant
Missouri Students and Faculty Benefit Through Fellowships, Conferences and Workshops
Columbia, Mo. (May 17, 2017) — The Center for Excellence in Health Care Journalism, the educational arm of the Association of Health Care Journalists, has been awarded a grant of nearly $1.3 million to provide educational opportunities and resources for journalists on health care issues that result in more knowledgeable reporters and better, more trustworthy, stories for the public.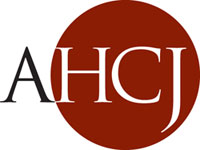 The Leona M. and Harry B. Helmsley Charitable Trust made the three-year grant of $1,291,452 to the center – based at the Missouri School of Journalism – to boost the competency of the U.S. health journalist corps and to increase the number of other journalists capable of tackling stories that serve the general public in producing accurate and actionable information.
"We continue to see a hunger within the journalism world for focused career development, topical education and skills training that will lead to stronger stories and meaningful impact," said Len Bruzzese, executive director of AHCJ and an associate professor at the Missouri School of Journalism. "The Helmsley Charitable Trust's continued generous support recognizes how important it is to reward that desire to be better, to make a difference – now more than ever."
The funding will support work in three general areas: conferences/workshops, fellowship programs and Web resources.
Helmsley has supported the Center for Excellence since 2011 on a variety of high-quality programs that expose journalists to more health-related information and training opportunities.
"We're thrilled to continue our support for AHCJ to ensure more journalists have the tools and resources to cover critical health topics," said Stephanie Cuskley, CEO of the Helmsley Charitable Trust. "Many of our efforts at Helmsley focus on complex health challenges, and we hope more reporters will feel equipped to illuminate these issues to the public and improve lives."
The Association of Health Care Journalists is an independent, nonprofit organization dedicated to advancing public understanding of health care issues. With about 1,500 members across the United States and around the globe, its mission is to improve the quality, accuracy and visibility of health care reporting, writing and editing. The association and its Center for Excellence in Health Care Journalism provide training, resources and a professional home for journalists. The association and center are based at the Missouri School of Journalism.
The Helmsley Charitable Trust aspires to improve lives by supporting exceptional efforts in the U.S. and around the world in health and select place-based initiatives. Since beginning active grantmaking in 2008, Helmsley has committed more than $1.8 billion for a wide range of charitable purposes. Learn more about Helmsley at helmsleytrust.org.
Updated: October 22, 2020
Related Stories
Expand All
Collapse All
---