New Smith/Patterson Fellow to Focus on Health and Science Journalism
Andria Caruthers Work Will Include Health Resources and Services Administration and Centers for Disease Control and Prevention Projects
Columbia, Mo. (July 9, 2015) — Andria Caruthers, a dual-degree master's graduate in journalism and public health, has been selected as this year's Smith/Patterson Fellow. The Columbia native earned both degrees from the University of Missouri in May 2015. She was chosen from a national pool of applicants.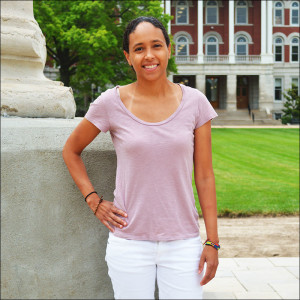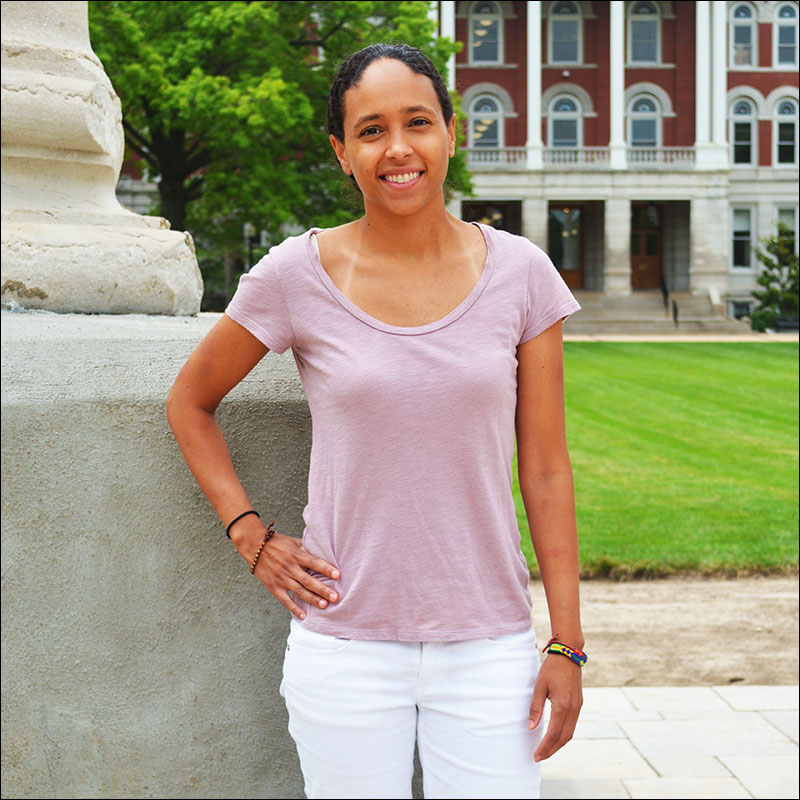 Caruthers fellowship work will include hands-on experience on various health- and science-related projects from federal agencies such as the U.S. Health Resources and Services Administration and the Centers for Disease Control and Prevention.
"Andria's background in public health and journalism gave her a solid foundation to hit the ground running," said Amy Dunaway, co-director, Health Communication Research Center. "Our projects link science to various interventions on the ground, and fellows are able to see real-world, population-based research and dissemination in action. We are excited to be able to work with Andria and continue the advancement of health and science journalism through the Missouri Method."
In June, Caruthers joined the Health Communication Research Center to develop and write science and health communication stories and products. HCRC is based at the Missouri School of Journalism and specializes in evidence-based health and science communication in order to improve health for all communities.
As a student, Caruthers interned in Chiang Mai, Thailand, with the People's HOPE Japan, a population-based health nonprofit. There, she collaborated with community health workers and project managers to survey patients and create health literate marketing materials related to HIV/AIDS, Dengue fever and women's health topics. Additionally, Caruthers developed grant proposals for a pediatric cardiovascular surgery program.
"There's a lot of message clutter and misinformation about science and public health-related topics," Caruthers said. "For health communicators, it's important to learn how to distill these complex messages into easily digestible formats that leave the public better engaged and able to make informed health decisions."
The annual Fellowship and accompanying lecture series was made possible through a $100,000 gift from Russell G. Smith II in honor of former MU Professor Joye Patterson, who was Smith's mentor throughout college. Patterson, who taught science writing at the journalism school from 1966 to 1988, died in 2012.
Smith was raised in St. Louis and has been active in the Joplin business community for the past 36 years. Smith earned two degrees from MU: a Bachelor of Journalism degree in 1967 and a Master of Arts degree in 1971 with a focus in science writing and public relations. He is the managing partner of MYRUSH Futures, LP, a Midwest investment property and consulting firm. Previously, he was Missouri division president of May's Drug Stores Inc., based in Tulsa, Okla. Smith's wife, Gail, is also an alumna who received a Bachelor of Arts degree in education from MU in 1968.
The Smith/Patterson Fellowship is designed for early health/science journalists and communicators. The Fellowship helps a currently enrolled or just graduated master's student gain hands-on experience in communicating science, health and technology through hand-on experience with real-world projects. The fellowship program challenges motivated students to organize, analyze and disseminate technical information using a variety of tools and channels to inform the public about current health innovations, discoveries and social challenges.
Updated: June 15, 2021
Related Stories
Expand All
Collapse All
---