Missouri School of Journalism Shares Grant to Improve Missouri's Health Literacy
Columbia, Mo. (Dec. 3, 2007) — The Missouri School of Journalism is part of a $726,784 grant from the Missouri Foundation for Health to build an infrastructure that will become an interactive and comprehensive health literacy resource throughout the state. The award was given in conjuction with the MU Center for Health Policy.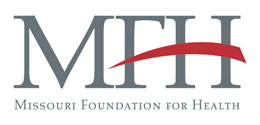 The grant is part of $7.1 million in funding approved by the Missouri Foundation for Health to establish its Missouri Health Literacy Enhancement initiative.
Representatives from the School of Journalism are currently conducting two national surveys. One survey is meant to evaluate the distribution and understanding of health information through the media to the public. The other survey focuses on health literacy leaders to determine what types of educational tools are needed and what the best resources available are to improve health literacy among Missourians.
Glen T. Cameron, professor of strategic communication and the Maxine Wilson Gregory Chair in Journalism Research, is leading the survey projects. The other School of Journalism faculty members on the survey project team are: Cynthia Frisby, associate professor of strategic communication; Amanda Hinnant, assistant professor of magazine journalism; María Len-Ríos, assistant professor of strategic communication; Shelly Rodgers, associate professor of strategic communication; and Len Bruzzese, associate professor and executive director of the Association of Health Care Journalists.
The surveys will be conducted by the Center for Advanced Social Research (CASR).
The new initiative is a first step in helping Missourians better understand basic health information. According to an Institute of Medicine report, low health literacy affects approximately half of the nation's population and costs the health care system as much as $58 billion per year. In addition, because more than 90 million Americans have difficulty in using and understanding health information, there is a higher rate of hospitalization and use of emergency services for primary care visits, most particularly in minority and immigrant population groups.
Understanding that many Missourians are among those that struggle with health literacy issues, the Missouri Foundation for Health has funded three universities – the University of Missouri, St. Louis University and Missouri State University– to develop a framework to improve health literacy in the state and to participate in a coordinating council to develop statewide strategies. Representatives from all three universities and the foundation comprise the council.
Established in 2000, the Missouri Foundation for Health is the largest non-governmental provider of funding for community health activities in Missouri. The foundation is in its sixth year of grant-making, having issued more than $260 million in grants and awards to date. It is dedicated to serving the uninsured, underinsured and underserved in 84 Missouri counties and the City of St. Louis.
Updated: April 21, 2020
Related Stories
Expand All
Collapse All
---