School to Develop Communications Training and Outreach for $4 Million Grant
Focus Will Be on Helping Scientists Better Communicate Their Research to the General Public
By Patrick LeBeau
Columbia, Mo. (March 18, 2016) — A communications effort for training and outreach is part of a new $4.2 million, four-year grant recently awarded by the National Science Foundation (NSF) to the University of Missouri Interdisciplinary Plant Group. The grant will focus on research about how corn maintains root growth during drought conditions.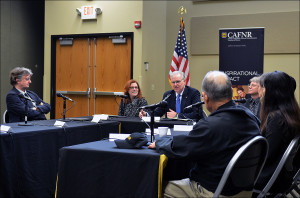 Missouri School of Journalism professor Jon Stemmle, one of the co-primary investigators on the project, will develop an educational communications strategy to teach researchers how to share their findings with the general public.
More specifically, the journalism aspect will focus on building and refining the scientists' communication skillset through training and outreach events. These will include science communication workshops for the researchers and science graduate students and, during the academic year, placing School of Journalism students into grant-funded research labs to help produce blogs, videos and other products with the science students communicating the group's work to the public.
"This is another step for the School of Journalism in the world of science communication," said Stemmle, associate professor of strategic communication. "This builds on the work we've done with training undergraduate and graduate science students on how to communicate their research to the public and gives journalism students a front row seat to how bench science is done. It's a wonderful opportunity for growth on both sides."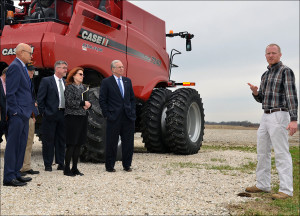 The project will research how these maize crops can access more water under drought conditions and increase overall yield. The findings from this research will contribute to helping with worldwide food security and stability as the world's population continues to increase. The study estimates that the global population will surpass 9 billion people by 2050.
Missouri Gov. Jay Nixon, speaking at the grant announcement on March 10, spoke about the importance of investing in research and higher education. He also participated in a roundtable discussion with MU students, faculty and staff.
The Interdisciplinary Plant Science team involved with the research includes members from various MU colleges and schools, including the College of Agriculture, Food and Natural Resources, College of Arts and Science, the Bond Life Sciences Center, the Missouri School of Journalism and the School of Medicine.
Updated: September 22, 2020
Related Stories
Expand All
Collapse All
---