Nina Furstenau Wins Campus Writing Intensive Award
Her Students Write About Food, Wine and Culture
By Ashley Szatala
Columbia, Mo. (April 18, 2016) — Nina Furstenau, director of Food Systems Communication/instructor in the Science and Agricultural Journalism program in the College of Agriculture, Food and Natural Resources and an adjunct instructor with the Missouri School of Journalism, has received a Writing Intensive Teaching Excellence Award from the Campus Writing Center. Her writing intensive courses, Will Write for Food and Wine and Field Reporting: Wine Country Writing, require students to create narratives that are shaped around food, wine and culture.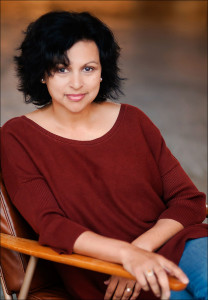 "Through guest speakers, field trips and classroom discussions and assignments, Nina brings the topics to life and pulls the students into a more intimate understanding of how they interact with food and the impact that has on myriad components of their lives," Sharon Wood-Turley, program chair, said. "Through the writing, work shopping, editing and revising of stories, the students' learn critical thinking as well as honing their writing skills."
Wood-Turley called Furstenau a "pioneering spirit" in education whose food and wine classes consistently fill with students early in the registration period.
The Writing Intensive Teaching Excellence Award seeks to recognize outstanding writing intensive teaching that helps achieve the mission of "writing to learn, and learning to write." Each year, six professors receive the award.
The University of Missouri Writing Center was founded in 1977 with a goal of integrating writing across the university's curriculum. The center has a team of tutors who offer free editing and recommendations for many different types of writing projects, such as essays, creative pieces, and cover letters, according to its website.
Updated: September 24, 2020
Related Stories
Expand All
Collapse All
---