2 Journalism Students Place in Hearst Enterprise Writing Competition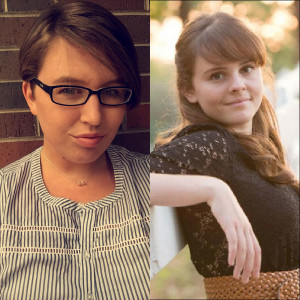 Stories by Christine Jackson and Katie Kull Competed Against 114 Entries from 64 Schools
By Ashley Szatala
Columbia, Mo. (Jan. 22, 2016) — Two Missouri School of Journalism students placed in the top 20 in the enterprise writing category of the 56th annual William Randolph Hearst Foundation Journalism Awards Program.
There were 114 entries from 64 schools received in the enterprise writing competition.
Christine Jackson, a senior who focuses on arts and culture journalism, tied with three others for 14th place, and Katie Kull, a junior who emphasizes in print and digital reporting, tied for 19th.
Jackson's feature story, which highlights the history of Renz Prison in Jefferson City, was published in Vox Magazine on April 1, 2015.
Kull's article, published in the Columbia Missourian on May 13, 2015, is about a couple who returned from wars in Afghanistan and Iraq to find new struggles with addiction and post-traumatic stress disorder.
Jackson wrote her story for her intermediate writing class, and Kull wrote hers for an introduction to reporting class.
Kull said the hardest part about writing the story was that it was her first long-form piece of journalism that was more than 500 words. She spent up to three months interviewing her sources for it.
Jackson had a different experience. She said the hardest part writing about Renz Prison was getting access to speak with the family who owns the prison. "It took some convincing to get them to help me tell this story," she said.
The Hearst Journalism Awards program consists of five monthly writing competitions, two photojournalism competitions, three broadcast news competitions and four multimedia competitions. These competitions are open to undergraduate students enrolled in universities with an accredited journalism program.
Judging the writing competitions this year are: Nicole Carroll, vice president/News and Editor, The Arizona Republic; Mike Leary, senior vice president and editor, San Antonio Express-News; and David Zeeck, president and publisher, The News Tribune in Seattle.
Updated: September 14, 2020
Related Stories
Expand All
Collapse All
---