Press Club of Metropolitan St. Louis and Journalism Foundation Award Scholarships to 4 Missouri School of Journalism Students
By Gwen Girsdansky
Columbia, Mo. (Aug. 27, 2013) — Four Missouri School of Journalism students earned awards and scholarships from the Press Club of Metropolitan St. Louis and Journalism Foundation. Three undergraduates and one graduate student received a combined total of more than $8,000 during the scholarship luncheon held at Forest Park's Norman Probstein Golf Clubhouse in St. Louis.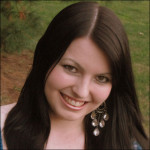 Junior Marcie Veit received the Press Club/St. Louis Post-Dispatch $5,000 David Lipman Scholarship. The annual scholarship was established in 2009 in memory of David Lipman, BJ '53, a longtime reporter and editor for the paper.
Veit is studying news editing and currently serves as a reporter on the community beat at the Columbia Missourian. She serves as a writing tutor at the University of Missouri Writing Center.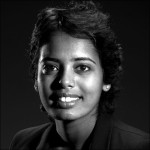 Master's student Sini Stephan received the FleishmanHillard $1,500 Journalism Foundation Scholarship.
Stephan is interested in photo and multimedia journalism and examining life in developing nations. In 2008, Stephan traveled to India to document the adverse effects of globalization through a community research grant from her undergraduate institution, Seton Hall University. She plans on using the scholarship money to fund a trip to Ghana in December with The Kyeremeh Jr. Foundation. Stephan will photograph and film the foundation's efforts to establish an arts development program in two rural village schools outside the capital Accra.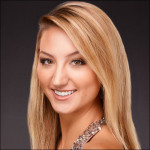 India Everett received the Missouri Professional Communicators $1,000 Journalism Foundation Award.
Everett is a senior radio-TV journalism major at the School. She has produced multiple radio news stories aired at NPR-member station KBIA-FM, as well as a number of TV stories for NBC-affiliate KOMU-TV.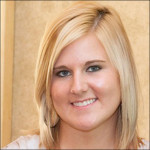 Christa Corrigan was one of the recipients of the Press Club's $1,000 internship scholarships. Corrigan is a junior journalism major with an interest in convergence and reports for KOMU-TV, The Columbia Missourian and Newsy. She was a summer intern with Fox-2/KPLR in St. Louis.
The Press Club of Metropolitan St. Louis is a professional, social and charitable organization for people who make, cover and influence the news.
Missouri School of Journalism faculty judge the applications for the Lipman scholarship. Other winners are determined by the Press Club and Journalism Foundation scholarship judging panel.
Although not updated for next year's scholarships at this time, the 2014 Press Club scholarship application will be posted at stlpressclub.org. The site contains the application information and scholarship descriptions. Applications are due early in May of each year.
Updated: July 20, 2020
Related Stories
Expand All
Collapse All
---