Alexis Allison Named the 2018 Winner of the Atwater Prize for Writing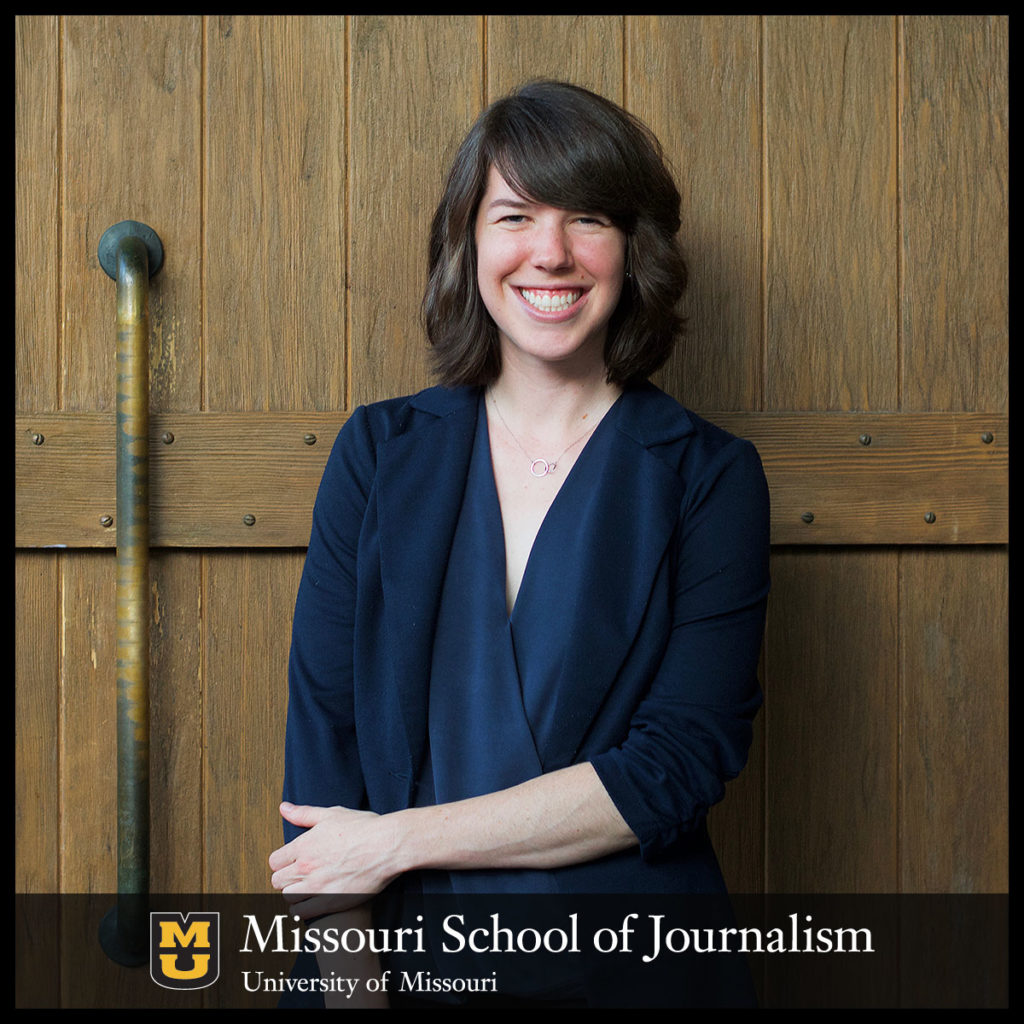 Current master's student and reporter for the Columbia Missourian Alexis Allison, winner of the 2018 James and Patricia Atwater Memorial Writing Prize. Photo: Jo De Castro.
Master's Student's Stories Aim to Connect People from Disparate Backgrounds, Beliefs
Columbia, Mo. (Nov. 30, 2018) — Graduate student Alexis Allison is the winner of the 2018 James and Patricia Atwater Memorial Writing Prize. The award provides a $500 stipend to one elite writing student each year.
Allison submitted three articles that were published in the Columbia Missourian to the contest:
The judges said Allison's work was characterized by clear, lyrical writing, abundant detail, elegant use of language and a nuanced approach to complex topics.
"When used well, journalism has a beautifully humanizing power," Allison says. "My hope is to write stories that connect people to each other, no matter how disparate their backgrounds or beliefs. That might look like writing about the intersection of religion and health – fingers crossed – in the form of a nonfiction novel."
Allison is a first-year master's student studying data journalism. Her bachelor's degree was in creative writing from Pepperdine University in California. Before coming to MU, she taught high school English and journalism in Los Angeles.
Allison also received a copy of Eudora Welty's "One Writer's Beginnings," which was a favorite of the late Jim Atwater, former dean and faculty member of the Missouri School of Journalism. This annual prize is given in memory of his love of writing, this School and its students.
About the James and Patricia Atwater Memorial Writing Prize
The Atwater Prize is open to students in all sequences and was founded in memory of James D. Atwater and his wife Patricia Atwater. James Atwater was dean of the School from 1983-1989 and a professor of magazine and editorial writing. During his lifetime, Atwater published several books and worked at publications such as Time magazine, The Saturday Evening Post and Reader's Digest. He died in 1996 of cancer. Patricia Atwater was a former instructor and copy editor at the Columbia Missourian. She died in 2018. Gifts to support the annual James and Patricia Atwater Memorial Writing Prize can be made by visiting the Giving to Mizzou website.
Updated: November 5, 2020
Related Stories
Expand All
Collapse All
---