Master's Student Anna Boiko-Weyrauch Wins the 2013 Atwater Writing Contest
Columbia, Mo. (April 19, 2013) — Anna Boiko-Weyrauch is the winner of the 2013 Atwater Prize for Writing contest at the Missouri School of Journalism.
She receives $500 and a copy of Eudora Welty's memoir "One Writer's Beginnings," which was a favorite of the late Jim Atwater, former dean and faculty member of the Missouri School of Journalism. This annual prize is given in memory of his love of writing, this journalism school and its students.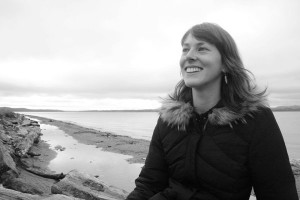 Boiko-Weyrauch, from Seattle, is in her third semester as a master's student with an emphasis in investigative reporting. Before coming to the School, she worked as a freelance radio reporter in New York City, West Africa, Alabama and Seattle.
She developed a radio series that aired on "All Things Considered" on NPR weekends. "Why Music Matters" was a collection of stories from people of diverse backgrounds, in their own words, about how music has changed their lives.
The selection committee said that each story Boiko-Weyrauch submitted represented weeks of careful reporting: cultivating sources, observing them and verifying their stories through public documents. They described the storytelling as conversational, descriptive and rich with strong anecdotes.
Boiko-Weyrauch won the Atwater Prize for the following stories published in the Columbia Missourian:
Updated: July 15, 2020
Related Stories
Expand All
Collapse All
---