Abbey Sussell and Andrew Wagaman Win Dean's Award for Enterprise Reporting in Mastering the Method Contest
Their Stories Were Selected from Among 31 Entries
Columbia, Mo. (Dec. 17, 2013) — Abbey Sussell and Andrew Wagaman are the winners of the Dean's Award for enterprise reporting in the Mastering the Method contest at the Missouri School of Journalism.
The contest recognizes outstanding work by undergraduates in the areas of broadcast, multimedia, photography and writing. The top two winners in each of the 14 categories receive a $100 gift card.
Sussell and Wagaman's stories were selected from among 31 entries. Information about their entries and the judges' comments are as follows.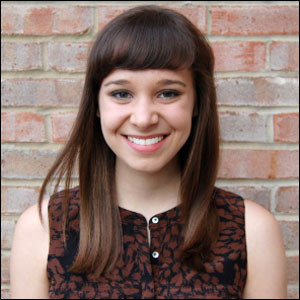 Abbey Sussell
Sussell's article, "Uninsured, underinsured patients in Missouri remain desperate for dental care," was published May 29, 2013, in the Columbia Missourian. The faculty editor was Katherine Reed. Sussell, BJ '13, from Cincinnati, wrote the story while a student at the School. She is currently serving as an AmeriCorps member in Baltimore. There, Sussell works in a community health center that provides health care to uninsured and underinsured people in the city. On a daily basis, Sussell said, she encounters many of the same barriers to dental health care that she reported on in her winning story.
Judges' Comments: Missouri ranks 41st in the nation in dental care. Abbey Sussell went behind the statistics to find and tell some tragic stories about what the state's oral health care crisis means in very human terms.
Sussell shares how she came to write this article: I became interested in the state of oral health in Missouri after my editor, Katherine Reed, sent me to Jefferson City, Mo., to report on the newly formed Missouri General Assembly Oral Health Caucus. At the caucus meetings, I learned Missouri ranked 41st nationally in adult oral health care. Considering the severity of oral health in Missouri, I was surprised by the lack of news coverage on the issue.
During the next three months, I spoke with dentists, physicians, legislators and many Missourians who knew the difficulties and inadequacies of the oral healthcare system, from access to care to low reimbursement rates for dentists. As I pieced together the story, it seemed as if each interview and statistic highlighted a new shortcoming in Missouri's oral health care system.
One of my greatest challenges while reporting this story was covering the Missouri Mission of Mercy, a large-scale dental clinic in Cape Girardeau, Mo., that provided care to anyone who needed it. At the event, approximately 1,775 people waited in the cold rain for hours, some of them for days, to get a filling or a tooth extracted.
It was a poignant portrayal of the troubled oral health care system in Missouri.
I had never met so many people who were in physical pain: people who couldn't eat solid foods and who were limited to drinking soup, people who took four ibuprofen pills every couple hours for years in order to self medicate, people who had pulled out their own teeth because it was better than living in pain.
At times I felt helpless or overwhelmed by these countless stories. Other times I worried that my reporting was exploiting the lives of the people I interviewed. But I'm so grateful that they were willing to share a part of their lives with me, because their stories needed to be told. By telling the untold stories, I hope my reporting was a catalyst for change and resulted in a greater awareness of the dire state of oral health care in Missouri.
I'm incredibly thankful to have worked at the Columbia Missourian, where I had the opportunity to report this story with the support of my editor and the staff. At times, my research and reporting were slow moving. I felt the pressure of a deadline, but I was working with editors who valued the importance of quality reporting with integrity. And for that, I feel lucky.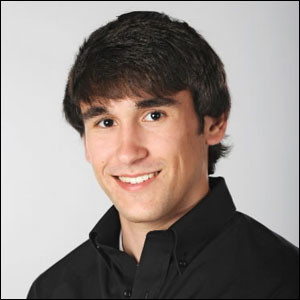 Andrew Wagaman
Wagaman won for "Concussion worries cause tension in Columbia's youth football community," which ran in the Missourian on May 1, 2013. The faculty editor was Jacqui Banaszynski. Wagaman, from Schnecksville, Pa., was a senior studying print and digital news at the time of publication.
Judges' Comments: Andrew Wagaman takes a deeper look at the threat of concussions in football, which has filtered down past the pro, college and high school levels. Wagaman examines how the issue is affecting the second- and third-grade boys who play youth football. He sorts out the mixed emotions of parents and coaches who don't want to take the fun out of their kids' play, but who fear the unknown future trauma of head injuries at any age.
Wagaman shares how he came to write his article: I'd been reading a lot of stories on football's concussion controversy in the months before I started reporting this one. Most of them focused on the issue at the professional level. I wanted to explore whether all the medical findings and media attention were affecting youth football participation at all.
I was initially looking for some parents who had decided not to let their kids play tackle football or were seriously mulling over the risks. Then I got kind of obsessed with how the local youth football league was run, and how big of a deal it was to the parents/adults who run it. There's more to it than the whole vicarious living thing – they really believe football is instructive and character building, that the good outweighs the bad. I was fascinated by how they were dealing with the problem of making football safer without changing the nature of the game.
I did a lot of reporting and stumbled upon some good stories. Then I indulged myself and put them all in a first draft that was twice as long as the final story. Jacqui Banaszynski, my editor, was nice enough to not bludgeon me with the printed-out copy – and to actually read it. Despite all her other responsibilities, she spent a lot of time helping me focus the story and revise it down to a respectable length.
My friend Alyssa Goodman was working on her 100 Ages, 100 Voices project at the same time, and I think we motivated each other to see it through. I had another project to do for sports editor Greg Bowers, and he was patient while I got consumed by this story. Then-assistant sports editor Grant Hodder let me bounce ideas off him at one in the morning in Lee Hills and helped me avoid writing a sociology thesis. His thoughtfulness and guidance made him an invaluable member of the Missourian staff.
Working on this story was so much fun. My favorite thing about the journalism school was having the opportunity and encouragement to work on stories like this one.
Updated: July 21, 2020
Related Stories
Expand All
Collapse All
---