Editorial Writing Class Produces Editorials for Newspapers In Education Week
The Columns Are Free and Available to the Public
Columbia, Mo. (March 12, 2013) — Missouri School of Journalism students in Associate Professor Clyde Bentley's editorial writing class and the Missouri Press Association are working together to encourage newspaper readership among younger readers.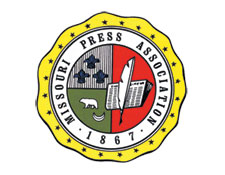 The students are writing editorials as part of the annual Newspapers In Education Week promotion, which began March 4. Approximately 40 of the state's newspapers have downloaded one or more of the columns. NIE helps teachers use newspapers to help teach a broad variety of topics from reading to history.
"In my mind, these are the journalists most qualified to write about Newspapers in Education," said Bentley. "They were in the classrooms most affected just a few years ago. Who better to share the passion for news with Missouri's young readers?"
This year's focus highlights the importance of developing a readership legacy among families.
"Many of the millennials, as they call themselves, write in their editorials that their parents read the newspaper," said Dawn Kitchell, MPA's NIE director. "That's an important step in the evolution of newspaper readership that I think is slipping away in young families."
The MPA has one of the most active NIE programs in the nation. MPA created a multitude of youth-oriented features for Missouri newspapers, and several thousand of these were used last year.
To read the editorials written by Bentley's students, anyone can visit www.mo-nie.com and use download code "nieops" to download the file.
For more information about MPA's NIE program, contact MPA.
Updated: July 14, 2020
Related Stories
Expand All
Collapse All
---