Clyde Bentley
Professor Emeritus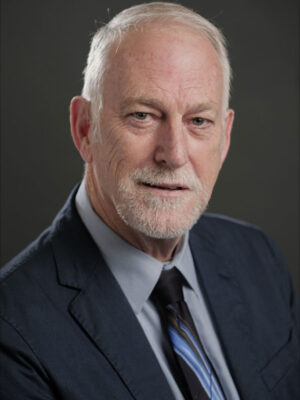 Download High-Resolution Photo
3-A Neff Hall
Missouri School of Journalism
Columbia, MO 65211-1200
CLYDE BENTLEY's passion is "near-term futurism" – keeping his mind five years ahead of his life. It's a tactic that allowed him to break new ground in several areas of journalism. Now an emeritus associate professor, Bentley retired from the School of Journalism in Fall 2017. He is best known for his Emerging Technologies in Journalism class and the MU3D project that developed virtual reality protocols that allowed journalists to use 360-degree images on deadline. Earlier, the class was the first to explore mobile phone journalism and 3D imaging.
In the early 2000s, Bentley helped launch the first content management system for the digital Columbian Missourian and created the first citizen journalism program in academia, along with the MyMissourian website/newspaper. He also taught a popular audience analysis class that took on real media publications seeking to improve readership. Students in his editorial writing class learned to change minds and had their persuasive essays published in dozens of newspapers.
A 25-year newsroom veteran, Bentley has professional experience ranging from reporter to managing editor to advertising director to general manager. He earned his master's degree at the University of Texas and his doctorate at the University of Oregon. Bentley studied at the Poynter Institute for Media Studies and the American Press Institute before joining the MU faculty in 2000. He was an RJI Fellow, a member of MU's Center for the Digital Globe, a member of the campus Cyberinfrastructure Council and represented the School of Journalism on MU's Faculty Council for six years.
Updated: August 7, 2019