Journalism Researchers Propose New Model for Receiving Spam
Columbia, Mo. (Sept. 5, 2003) — According to the International Data Corporation, more than one trillion unsolicited e-mail messages, commonly referred to as "spam," will be sent in 2003. Brightmail, an anti-spam technology company, estimated that 41 percent of all e-mail messages sent daily are spam. Most people find dealing with this new form of advertising annoying and time-consuming. However, researchers at the Missouri School of Journalism have found a model that might satisfy customers, Internet Service Providers (ISPs) and advertisers.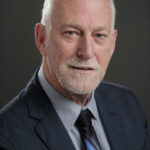 The model calls for ISPs to direct spam to those customers who agree to accept the messages in exchange for a lower Internet service fee. Associate professor Clyde Bentley and Anca Micu, an MU journalism doctoral student, believe consumers would be satisfied with receiving spam because they would pay less for Internet service. The ISPs would service clients who either like or dislike spam and would cover their discount costs with money from the advertisers. The advertisers would be efficient in sending e-mails to consumers who accept spam.
"Both the U.S. newspaper industry and the commercial broadcast industry are based on similar attitudes," Bentley said. "Newspapers charge readers just a small percentage of the cost of producing their product, collecting 80 percent or more of their revenue via advertising. Broadcasters provide 'free' content courtesy of the businesses that pay for commercials."
In order to prove their model would work, Bentley and Micu conducted a survey study involving 2,140 university community members. The data was divided into two groups, students, ages 18 to 25, and non-students. The results showed that 63 percent of the students and 37 percent of the non-students were willing to accept spam under the model. They also found that the higher the participants' Internet fee and the younger the participant, the more willing they were to accept spam for a discount.
"At issue for those who would make the Internet a viable mass medium is a new conundrum: advertising is OK but e-mailing advertising is vile," Bentley said. "This research appears to give some hope for solving the riddle. The strength of the residual resistance to spam; however, means that it will only be a sustainable advertising medium if the companies that use it restrict its volume — and offer good value in return."
Bentley and Micu's research was presented at the 2003 International Conference on Politics and Information Systems: Technologies and Applications (PISTA) in Orlando, Fla.
Updated: March 6, 2020
Related Stories
Expand All
Collapse All
---