3 Journalism Undergraduates Present Research and Creative Projects
Ginger Hervey Wins a Chancellor's Award for Excellence in Undergraduate Research
By Caroline Murray
Columbia, Mo. (May 1, 2015) — Three Missouri School of Journalism students presented research and creative projects at the annual Spring Undergraduate Research and Creative Achievements Forum on April 21, and one student won a 2015 Chancellor's Award for Excellence in Undergraduate Research.
Sophomore Ginger Hervey, senior Teresa Avila and senior Shelby Kardell each presented the work they had done with the oversight of a School of Journalism faculty member at the forum. The event is hosted by the University of Missouri Office of Undergraduate Research and was held on campus at the Christopher S. Bond Life Sciences Center.
Hervey was named the winner of the Award for Excellence in her category, humanities. All presenting students are eligible to compete for the award in their category, with winners receiving up to $500.
The forum, which is open all MU undergraduates, accepts projects in six categories: artistic expression, applied design, humanities, behavioral and social sciences, life sciences, physical sciences and mathematics, and engineering.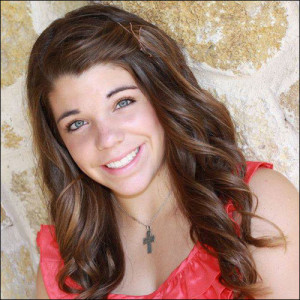 White Southern Mentalities: Two Case Studies of Visual Representation in the American South, 1920-40
Ginger Hervey is a sophomore with a dual major in international journalism and philosophy. Her research is about race relations in the post-Civil War South and how those relationships are documented and presented visually. As a Discovery Fellow, Hervey is paired with a faculty mentor to assist with research, and this award-winning project aligned with the research her mentor Associate Professor Berkley Hudson is conducting.
"I believe in the importance of understanding the history of race relations in this country. With everything that has happened in the past 18 months, this research is more important than ever," Hervey said. "A lot of the white mentalities that Dr. Hudson and I study are still subtly represented in the responses we see to events like the Ferguson and Baltimore riots."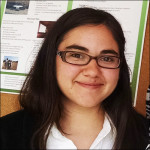 How Learning To Fly Drones Affects Tactics in Tropical Forest Firefighting
Teresa Avila, a senior dual major in geology and science and agricultural journalism, presented her project on a recent study abroad trip. Her group included science and agricultural journalism junior Natalie Helms and journalism master's students Paige Blankenbuehler and Justin Stewart. They traveled to Costa Rica over spring break to help teach firefighters from the Guanacaste Conservation Area how to fly drones. Assistant Professor Bill Allen, who also served as Avila's faculty adviser for the research presentation, led the trip.
Avila said of her project:
"I was looking at how the group taught the firefighters and whether that teaching method could be counted as a success. I also examined how the firefighters and park staff could use the drones. The primary use was fighting fires, but we found that they also wanted to use the drones to handle poachers and collect data for research."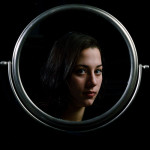 "We concluded that the Missouri Method had been successful enough to get a core group of eight to 10 firefighters at an intermediate level of skill within a week, enough so that they can keep practicing on their own and start to teach others. Two to three of those got proficient enough to work with the better quality drone that included a camera with a live feed to a smartphone, so they can start to really apply it to their work."
"We also found that the park rangers had a whole list of potential uses for the drones. Overall, we considered the trip a success, but we want to return to ACG to see how the firefighters are progressing with the drones and what issues they might come across."
A Look Into the Life of a Man with Asperger's Syndrome and How He Copes
Shelby Kardell is a senior studying photojournalism. Her idea – to chronicle Eli Miller, a man with autism who trained his own service dog named Faith – came from a pitch she received at the Columbia Missourian. Kardell's visual project followed a man, his dog and their special relationship. Assistant Professor Brian Kratzer served as her faculty adviser.
Updated: September 4, 2020
Related Stories
Expand All
Collapse All
---