In new book, Berkley Hudson presents forgotten photographs of O.N. Pruitt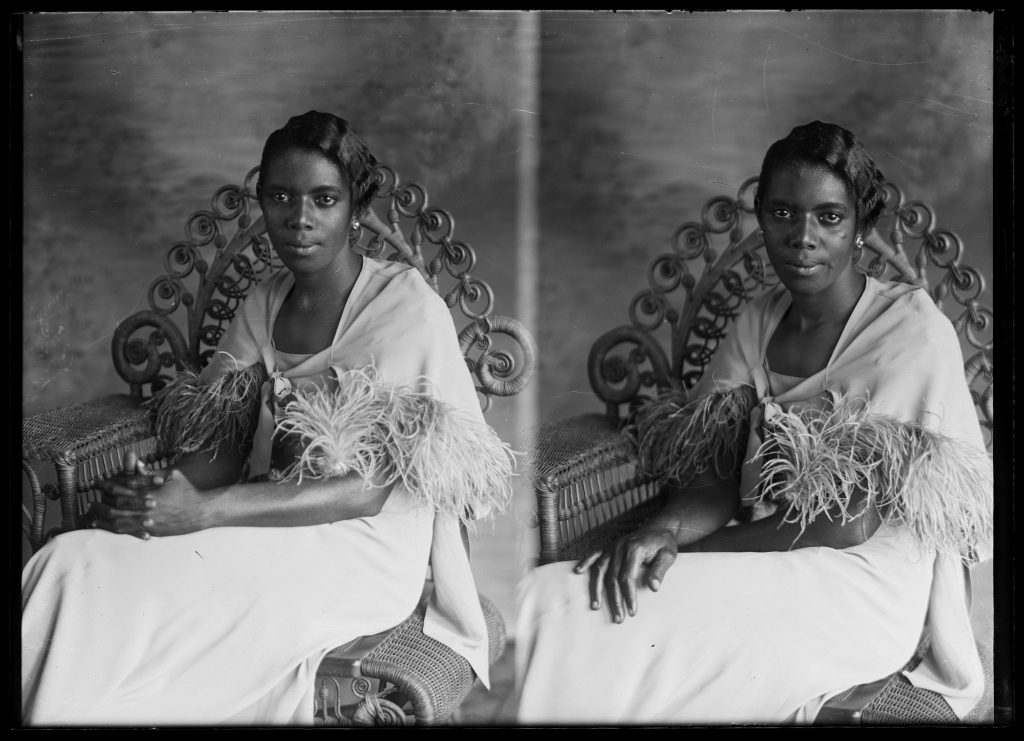 Portrait made on a 5×7 glass plate negative with two exposures in Pruitt's studio, circa mid-1920s
Master photographer from Mississippi documented Black and white lives during time of segregation and violence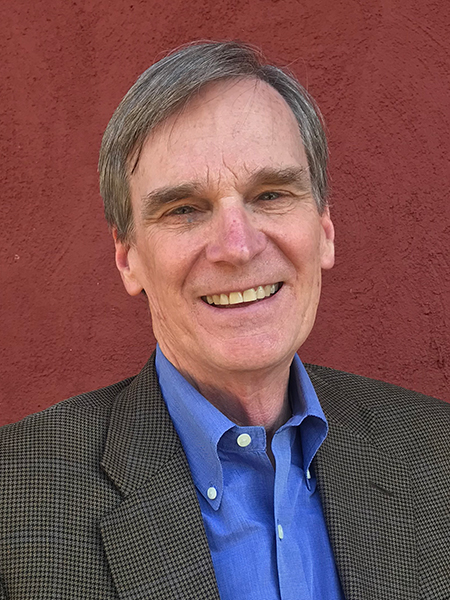 Berkley Hudson, an associate professor emeritus at the Missouri School of Journalism, has authored a new book presenting the photography of O.N Pruitt, a Mississippi photographer who was largely forgotten until Hudson's rediscovery of his work. "O. N. Pruitt's Possum Town: Photographing Trouble and Resilience in the American South" features more than 190 of Pruitt's images and will release on Jan. 18, 2022, while a traveling exhibit showcasing the images will launch on Feb. 4 at the Columbus Arts Council in Columbus, Mississippi.
Pruitt was a studio and freelance photographer from Columbus, active during the height of the Jim Crow era from around 1920 to 1960. A white man, his work is considered notable not only for the artistry of his large-format images, but for photographing both Black and white communities and sometimes juxtaposing the two in ways that were rare, if not unheard of, at the time.
"There are photographs of baptisms of white church groups and black church groups in some measure of biracial harmony," Hudson said. "They were happening at the same time on the same riverbank on Sunday afternoons. It's very unusual to see that pairing; during the same period that the photos were taken, there were lynchings going on."
Hudson's link to Pruitt dates back to his childhood in Columbus (known to locals as "Possum Town"). Pruitt took family photos for the Hudsons, some of which still hang on the walls of Hudson's home. But beyond that straightforward connection, Hudson remembers growing up in Columbus at a time when his father's gas station had three bathrooms: Ladies, Gentleman, and Colored. One of his older brothers attended the University of Mississippi during the deadly Ole Miss riot of 1962, in which opponents of integration initiated mob violence in response to James Meredith becoming the first Black student to enroll at the university — Hudson's brother even shared a class with Meredith. The struggle to understand the climate of hatred, violence, and racial segregation in Mississippi would lead Hudson to journalism and, eventually, back to Pruitt.
"Columbus, Mississippi was the eye of the hurricane of the Civil Rights Movement, including violence," Hudson said. "I saw a lot of spirit murder of people — Black and white people. My Sunday school teachers couldn't help me make sense of it and my family couldn't, either, but writers and journalists did."
His burgeoning interest in journalism also led him toward photography, which in turn led to the discovery in the 1970s of "boxes and boxes and boxes" of Pruitt's negatives. Pruitt had died in 1967, and the negatives — which Hudson recalls were "smelling to high heaven" with the vinegar-like stench of off-gassing — were languishing in storage under the ownership of Calvin Shanks, Pruitt's former business partner. It took Hudson and four friends from his Columbus boyhood 13 years to acquire the negatives, and only then did he realize the extent of the collection's value.
"These photographs open up a doorway into this whole time period of the early and mid-20th century, not only in terms of photography, but also music, arts and literature."
"In his studio photographs, there is a sense of equality before the lens," Hudson said. "There are stunning images of ordinary Black people sitting in the same chair as ordinary white folks, as well as the richest white folks in town, and farmers and kids. But then out in the public space, you see the impact of Jim Crow racial segregation made manifest in the images. We found images that really complexified the nature of what we knew about our town and what we knew about the American South."
Those images included depictions of two of the last executions by rope hanging on the Columbus courthouse grounds, as well as the lynching of two Black farmers in 1935. He also captured an image of Sylvester Harris, a Black farmer who became a media sensation in 1934 after managing to get President Roosevelt on the phone and convincing him to grant relief for the mortgage on his property. Pruitt's photo was featured in publications all over the country.
Hudson also discovered an astonishing variety of photos of daily life, leading him to consider Pruitt "the de facto documentarian of Lowndes County, Mississippi" and its county seat, Columbus. From family picnics, parades, carnivals, and river baptisms to fires, funerals, executions, and a lynching, Pruitt's body of work is an artful but sobering record of a town in Mississippi that Hudson believes is representative of life in the South at the time.
Hudson acknowledges that while Pruitt's ability to move easily through both Black and white worlds is part of what makes that record compelling, it's also a sign of the same inequalities that Pruitt often captured in his images.
"He could do that because he was white," Hudson said. "Black photographers could not have moved in the white world the way that he moved through Black communities."
This and other complexities found in Pruitt's work have fascinated Hudson for decades, culminating in the new book, which also features short essays and captions in which Hudson reflects upon the themes in the images. The book is already attracting attention from photography experts.
"Hudson reveals the story of a complicated southern town and creates an insightful vision of the south moving from disenfranchisement to empowerment," said Deborah Willis, a former MacArthur Fellow, 2001 Missouri Honor Medalist, and author of "The Black Civil War Soldier: A Visual History of Conflict and Citizenship."
The book will be published by the University of North Carolina Press in partnership with Duke University's Center for Documentary Studies, while the accompanying exhibit is sponsored by the National Endowment for the Humanities.
In addition, a curriculum guide for middle and high school is in the works that incorporates period music and other artistic elements into Pruitt's images and the stories they tell. The guide is co-authored by LaGarret King, an associate professor in the MU College of Education and Human Development, and Chuck Yarborough, a Mississippi history teacher honored by the Organization of American Historians in 2019 as Teacher of the Year. King is among six Mizzou professors serving as NEH scholars on the Pruitt project.
"These photographs open up a doorway into this whole time period of the early and mid-20th century, not only in terms of photography, but also music, arts and literature," Hudson said. "They encourage us to meditate on the interrelations between photography, community, race, and historical memory."
Updated: November 15, 2021
Related Stories
Expand All
Collapse All
---