Journalism Professor Launches Exhibition of Historic Mississippi Photographs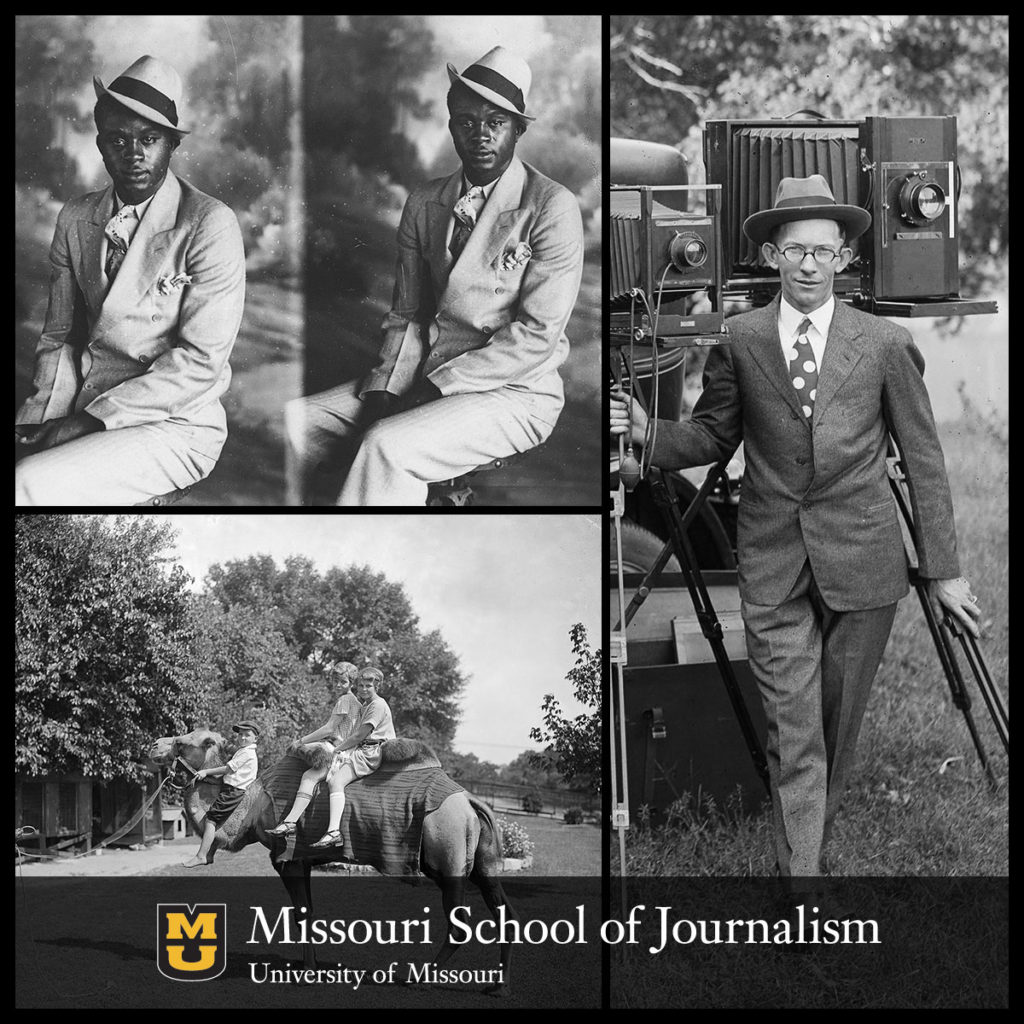 This Is the First Major Showing of the Work of O.N. Pruitt to the Public After 30 Years of Archiving and Research
Columbia, Missouri (March 3, 2017) — Berkley Hudson, an associate professor of magazine journalism at the Missouri School of Journalism, launched an exhibit of historic Mississippi photographs on March 1.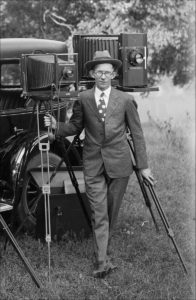 The exhibit features the work of O.N. Pruitt, who owned a photo studio in Columbus, Mississippi, and worked as a commercial photographer and photojournalist. His photos document everything from baptisms to fires, carnivals and studio sittings, as well as two executions and the lynching of two African-American farmers that occurred in Columbus in the 1930s. Pruitt "captured a moment in time with intimacy, yet not always as an intimacy of equality in a segregated society," Hudson said.
Hudson, who chairs the Race Relations Committee of the University of Missouri Faculty Council, said the images offer opportunities to open doorways of understanding that are relevant to today's struggles over race relations, ethnicity, identity politics and culture – not only in the United States but globally.
Hudson and four friends discovered the Pruitt collection in their hometown of Columbus in the early 1970s. They purchased the collection of 142,000 negatives in 1987 and began a nearly 30-year journey of archiving, research and preservation. Hudson received a National Endowment for Humanities grant in 2013.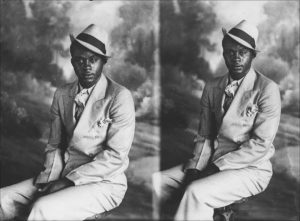 The exhibit has three locations: McDougall Center Gallery and the Reynolds Journalism Institute, both at the Missouri School of Journalism, and Ragtag Cinema/Uprise Bakery in downtown Columbia. Each exhibit has a different theme that portrays the work of O.N. Pruitt from 1915-1960: "Preserving a Visual Photo-Biography" in McDougall, "Mississippi Arts. Culture and Entertainment" at Ragtag, and "Portraits" in RJI. The RJI and McDougall displays will be featured until May 5, and the Ragtag/Uprise display ends April 4.
Hudson will give a gallery talk from noon to 1 p.m. on Saturday, March 18, at the Willy Wilson Theatre at Ragtag, 10 Hitt St., Columbia. Another talk and reception will be held from 5-6 p.m. on Monday, March 20, at the McDougall Center Gallery in Lee Hills Hall on the MU campus.
Columbus, Mississippi, was often referred to by its nickname, "Possum Town," during a period between World War I and pre-Civil Rights era. The images illuminate southern culture, history and identity during this time and help viewers understand the racial violence that was happening, as well as some of the attitudes of the people participating in it.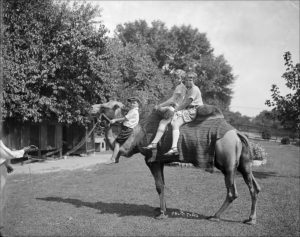 Pruitt photographed African Americans and whites inside the studio and beyond, which was unusual for a white businessman in the first half of the 20th century American South. Unlike similar collections made by white photographers, Pruitt's photos represent the black community as more than incidental players in the town's story.
The collection resides at the University of North Carolina at Chapel Hill, one of the nation's foremost repositories focused on the American South. Appraisers have determined the "research potential for this archive for civil rights historians, art historians, and scholars of Southern history is immense."
"May you find the images comforting, perplexing, haunting and enlightening," Hudson said.
Admission to each exhibition is free and open to the public. Hany Hawasly, MA '14 in photojournalism, provided key assistance for the exhibit. For questions or to set up an interview, contact Hudson.
Updated: October 13, 2020
Related Stories
Expand All
Collapse All
---