Associate Professor Berkley Hudson Named New Editor of Visual Communication Quarterly
The International Peer-Reviewed Publication Covers Theory, Research and Practical Criticism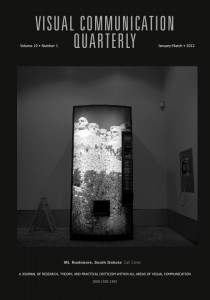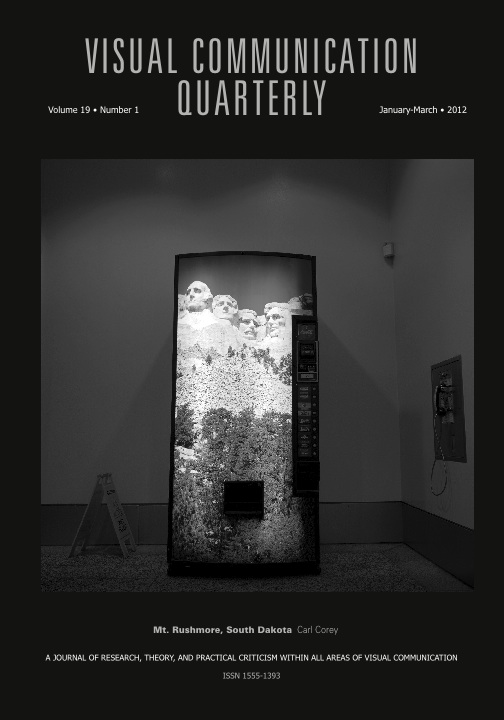 Columbia, Mo. (Feb. 21, 2012) — Berkley Hudson, associate professor of magazine journalism at the Missouri School of Journalism, has been named the new editor of Visual Communication Quarterly, an international, peer-reviewed journal of theory, research, practical criticism, and creative work in all areas of visual communication.
Visual Communication Quarterly seeks to promote an inclusive, broad discussion of all things visual, while also encouraging synthesis and theory building across the visual field of study. In other words, Hudson says, VCQ is a "big visual tent."
"My goal is to expand that panoramic visual tent by engaging the journal with social media and by publishing multimedia interviews with practitioners, theorists and researchers," Hudson said. "And I want to make the journal a 'must-read' for anyone interested in visual scholarship."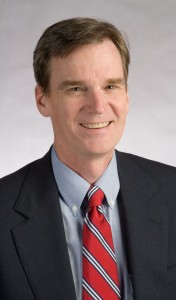 Hudson continued, "I sought the editorship because the job would challenge me, and it also will provide wonderful opportunities for my colleagues and students at Mizzou who will now be involved with the journal's production in a range of ways."
Magazine journalism faculty chair Jan Colbert joins Hudson as art director of VCQ; doctoral student Liz Lance takes on the role of editorial assistant; and master's student Stef Kienstra has assumed duties of lead designer.
Dean Mills, dean of the school, describes what a boon it is for the journalism school to be the new home of VCQ.
"The seeds for visual studies and visual practice were sown as early as the school's founding year of 1908," Mills said. "For decades thereafter Missouri has been a hands-on laboratory for visual learning, visual theorizing, and visual research."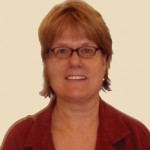 By bringing Visual Communication Quarterly to Missouri, Hudson follows in the strong and innovative tradition of photojournalism at the school. Legendary photojournalism professor Cliff Edom started the Pictures of the Year International competition here in 1944, the College Photographer of the Year contest in 1945, and the Missouri Photo Workshop in 1949. More recently, photojournalism faculty chair David Rees established the Angus and Betty McDougall Center for Photojournalism Studies at the School, which will provide another outlet of collaboration and resources for VCQ.
"Berkley will bring an energy to the publication that will extend its persistent dedication to quality and the wide range of interest areas within visual communication," Rees said. "The faculty, MA and PhD candidates are all eager to take advantage of the opportunity for interaction and collaboration with VCQ and the wider academic community."
Visual Communication Quarterly began as the vision of Jim Gordon, long-time editor of News Photographer magazine, and leaders of the Visual Communication Division of the Association for Education in Journalism and Mass Communication. The journal first appeared in 1994 as an insert in News Photographer, published by the National Press Photographers Association. Then in 2005, Visual Communication Quarterly began as an independent, stand-alone journal under the leadership of former AEJMC Visual Communication Division chair Julie Newton, a professor at the University of Oregon.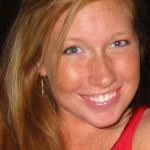 "The goals were to support research about visual media and to get research findings into the hands of those who needed it most – media professionals," explained Newton. "The appointment of Dr. Berkley Hudson as editor not only facilitates strong scholarship about all things visual, but also locates the journal at a powerhouse of research and professional media education. I look forward to the exciting future of this significant journal in his hands."
Associate Dean for Graduate Studies Esther Thorson echoes Mills' and Newton's excitement over Hudson's appointment as editor of VCQ.
"We are excited that Berkley's creative energy, intellectual strength and expertise will be brought to bear on the next few years of the journal's development," she said.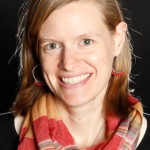 The first issue of VCQ under Hudson's direction will be published in March. It will include articles on subjects from the iconicity in images of Hurricane Katrina to visual persuasion tactics in popular cinema. Subscribers also can look forward to a rich black-and-white portfolio of Carl Corey's work on America's national monuments and a tribute to the late media scholar Hanno Hardt written by former Missouri journalism professor Bonnie Brennen, now the Nieman Professor of Journalism at Marquette University.
Some of the most downloaded articles from recent years include "Thinness Portrayals of Fashion Models: Perceived Body Dissatisfaction in Self and Others" by Prabu David, Natalie Boyne, and Tom German; "Louder than Words: A Content Analysis of Presidential Candidates' Televised Nonverbal Communication" by Stephen Banning, MA '93, and Renita Coleman, MA '97, PhD '01; and the popular regular VizBib column by Dennis Dunleavy, where he scans recent popular, professional, and research publications, films and other media of interest to visual communicators, artists and scholars.
Updated: June 5, 2020
Related Stories
Expand All
Collapse All
---