Doctoral student wins AEJMC top paper award for media ethics, embarks on new career path at Missouri School of Journalism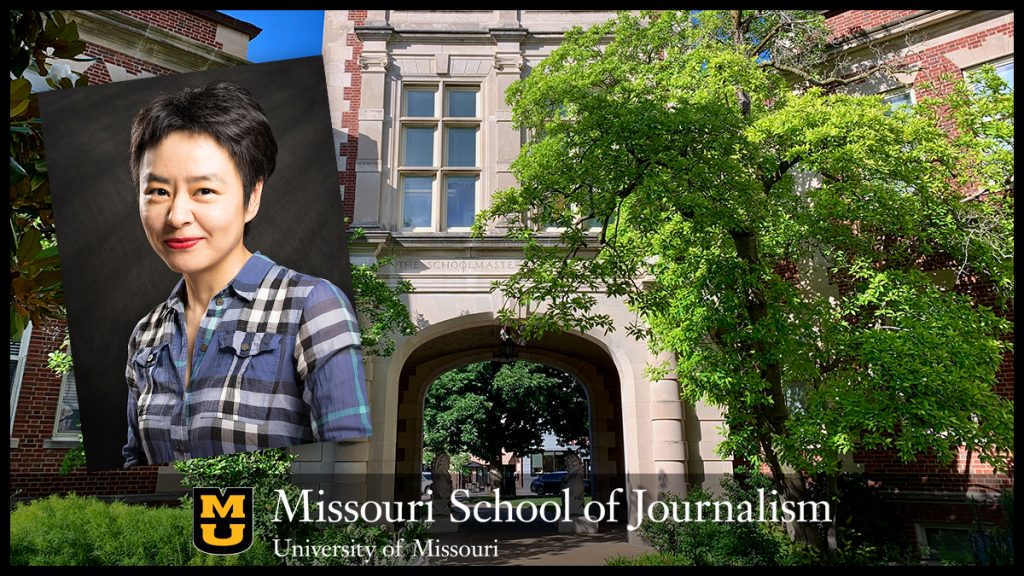 Columbia, Mo. (June 21, 2022) — Mengyao Xu, a doctoral student at the Missouri School of Journalism, has won the Carol Burnett Award for Top Student Paper from the Association for Education in Journalism and Mass Communication's media ethics division. The award will be presented later this month in partnership with Kappa Tau Alpha, a national college honor society for journalism and communication students.
In a peculiar twist, she learned about the award before she was officially notified, through an email about a hotel discount she received as an "award winner." In Paris for the 2022 International Communication Association conference at the time, she didn't know anything about an award, but she wasn't one to turn down a discount.
"I hoped they hadn't sent it out by mistake, but I knew I was going to enjoy the hotel discount," Xu quipped. "A few days later, I got the email telling me I had won the top paper award, and I thought, 'oh my gosh, it wasn't a mistake. This is real!'"
Xu's paper, co-authored by Zhujin Guo — then a doctoral student at Mizzou's Trulaske College of Business — tackled the topic of media ethics by using language processing technology to analyze news articles and assign them scores in a number of categories to represent their level of objectivity. Xu called these scores a measurement of the "moral load," or the weight of a moral argument, in a given article.
Xu focused her analysis on articles covering hot-button issues like gun control, abortion, and climate change, tracing patterns in how journalists have covered those topics over the last forty years.
It's a decidedly quantitative approach to a subject that is usually approached qualitatively, as morality and objectivity have traditionally been considered the domain of philosophy, not mathematics. But for Xu, taking a fresh approach is nothing new. She traded a highly successful career as an event producer in China — starting with the 2008 Beijing Olympic Games Organizing Committee, she went on to produce Beijing's New Year's Eve Countdown celebration for 8 years — for a new path as a journalism researcher, a choice that has made her something of an expert on what it means to approach things from a new direction.
"Before I came here, I doubted myself as a middle-aged woman," Xu said. "Can I do this, and should I do this? But it's never too late to start a new journey, to try something new and live a life without regrets."
That philosophy is also expressed subtly in her work. Her paper compares different categories of moral load, such as "care" or "fairness," and the ways in which they correlate with each other and with the roles journalists play in society (such as being a "watchdog"). It's an approach she applies to her own life: seeing connections where others might see a clean break.
"Going into the research field doesn't mean all of my experience expires or isn't useful," she said. "Life is a multi-dimensioned thing. If you think you're not having fun in this dimension, maybe you can try another one. And now, I've found that I enjoy the feeling of having a research question. It's exciting."
But even amidst that excitement, she is careful not to lose perspective. Life is multi-dimensioned, after all. She is taking things one step at a time — and never turning down a good hotel discount.
"This is something I wanted to try," she said. "So I tried it, and I did well. So far, so good."
Updated: June 21, 2022
Related Stories
Expand All
Collapse All
---