Article by Missouri Journalism Professor Cited as One of the Top 50 Classics in Journalism and Mass Communication Scholarship
Charles Davis Wrote on Privatization of Government Functions and Freedom of Information Issues
Columbia, Mo. (Aug. 14, 2012) — A peer-reviewed research article co-authored by a Missouri School of Journalism professor has been recognized as one of the top 50 classic articles in journalism and mass communication scholarship during the past 80 years.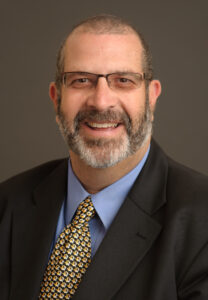 "Privatized Government Functions and Freedom of Information: Public Accountability in an Age of Private Governance" was written by Matthew D. Bunker, the Reese Phifer Professor of Journalism at the University of Alabama, and Charles N. Davis, now an associate professor at the School. It was published in the autumn 1998 issue of Journalism & Mass Communication Quarterly.
The article examines the problems with records long open to public inspection now being created, maintained and controlled by private businesses at odds with the very purpose of public records laws. Bunker and Davis offer possible solutions to the challenges caused by this increasing trend.
The selection of the top 50 articles was part of the activities for the centennial celebration of the Association for Education in Journalism and Mass Communication, a nonprofit association that cultivates the widest possible range of communication research.
Hundreds of AEJMC members nominated articles for the initial consideration pool. Major citation studies were then conducted that identified the most-cited works in the journalism and mass communication field. Google Scholar helped identify the articles' relevance in online searches. The current and previous J&MCQ editors also used their own experience as mass communication theorists, professors, researchers and editors to select the top 50.
The final list of articles represents the rich depth and the breadth of scholarly work, in terms of both substance and method, according to Daniel Riffe, current J&MCQ editor. The topics range from examinations of early journalism issues to studies examining new technologies.
Updated: June 9, 2020
Related Stories
Expand All
Collapse All
---