Two Journalism Professors Elected to Serve on Association for Education in Journalism and Mass Communication Standing Committees
Columbia, Mo. (April 26, 2013) — Two Missouri School of Journalism professors have been elected to serve on standing committees for the Association for Education in Journalism and Mass Communication.
AEJMC is a major international membership organization for academics in the field. The association has 3,700 members from 50 countries that affiliate among 18 divisions, 10 interest groups and two commissions.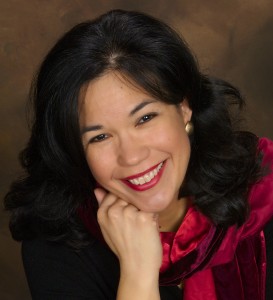 Associate Professor María E. Len-Ríos will serve a three-year term on the publications committee. The group is responsible for the oversight of three association-wide, flagship journals: Journalism and Mass Communication Quarterly, Journalism and Mass Communication Educator and Journalism and Communication Monographs.
Len-Ríos serves as an editorial board member for three top journals in her specialty area of public relations: Journal of Public Relations Research (since 2009), Public Relations Review (since 2008), and the International Journal of Strategic Communication (since 2005). In addition, she performs reviews as an editorial board member of the Howard Journal of Communications (since 2012) and the Communication Yearbook of the International Communication Association (since 2012). For five years she was an editorial board member of the Journal of Web Site Promotion (2003-08). Additionally, Len-Ríos frequently serves as a specialty area reviewer for health journals, i.e., Journal of Health Communication.
Len-Ríos' research addresses women, underserved audiences and marginalized groups with regard to health reporting, health communication campaigns and crisis communication. She is a former division head of AEJMC's Communication Theory and Methodology Division (2007-08). In the past five years, Len-Ríos' research, conducted with MU colleagues and students, has been recognized with three top paper award honors at AEJMC's national conferences. Len-Ríos' joined the School's strategic communication faculty in 2004.
Professor Charles Davis will serve a three-year term on the teaching standards committee, which is concerned with standards relating to the academic and professional issues for teachers in the field.
Davis' scholarly research focuses on access to governmental information and media law. He has published in law reviews and scholarly journals on issues ranging from federal and state freedom of information laws to libel law, privacy and broadcast regulation. He has earned a Sunshine Award from the Society of Professional Journalists for his work in furthering freedom of information and the University of Missouri Provost's Award for Outstanding Junior Faculty Teaching, as well as the Faculty-Alumni Award. In 2008, Davis was named the Scripps Howard Foundation National Journalism Teacher of the Year.
Davis is a member of the School's journalism studies faculty. He also serves as facilitator for the University of Missouri's Media of the Future Initiative for Mizzou Advantage. Davis will become dean of the University of Georgia Henry W. Grady School of Journalism and Mass Communication at the beginning of the 2013-14 academic year.
Updated: July 15, 2020
Related Stories
Expand All
Collapse All
---