The AEJMC Newspaper and Online News Division Names Brian Brooks Its Educator of the Year for 2012
By Leslie-Jean Thornton
Arizona State University
Phoenix (July 25, 2012) — The Newspaper and Online News Division will name Brian S. Brooks, associate dean of the Missouri School of Journalism, its Educator of the Year for 2012 at the national Association for Education in Journalism and Mass Communication convention in Chicago in August.
The award honors professors for outstanding achievement in preparing journalism students, advancing journalism education and promoting career development.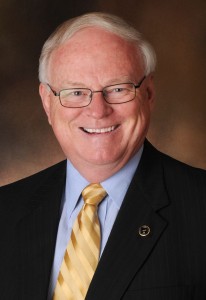 Brooks, who plans to step down as associate dean at the end of August but to continue teaching, holds bachelor's and master's degrees from the University of Missouri. As an instructor, professor and associate dean, he led groundbreaking changes at the university in computer-enabled production, publication and process. One highlight includes the $15 million grant he and colleague Phill Brooks secured from IBM in 1989. That funding, which lasted to 1997, resulted in a university-wide computer network years before the World Wide Web was in existence. This was based on work he had done creating an innovative network of personal computers for the Columbia Missourian, the school's daily community newspaper.
Brooks, who co-wrote The Art of Editing (now in its ninth edition) and Working With Words, has long been associated with the craft of copy editing. As part of his support for the discipline, he has been director or deputy director of the Dow Jones News Fund editing internship program at Missouri for more than 30 years. He's also a Missouri Group co-author of News Reporting and Writing and Telling the Story, and sole author of Journalism in the Information Age: A Guide to Computers for Reporters and Editors.
His academic association with MU began when he was a student. After his graduation in 1969, he became a summer instructor at the Columbia Missourian – in time to oversee production of an extra newspaper edition covering the first moon landing.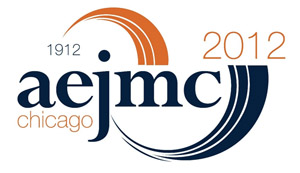 He left to serve as an information officer for the Army's 1st Cavalry Division in Germany and Vietnam, earning a Bronze Star for meritorious service in the process.
That was followed by two years at the Memphis (Tenn.) Press-Scimitar, an afternoon daily newspaper. He returned to MU in 1974 as news editor for the Missourian. Brooks was editor in 1989 when he became director of the IBM-funded Journalism Network.
On sabbatical in 1997-1999, he edited Stars and Stripes. During that time, the paper covered the U.S. entry at Kosovo, the Bosnia mission and the Belgrade bombing. Brooks was awarded the Civilian Distinguished Service medal from the Department of Defense for his work.
Brooks chaired the school's editorial department from 1999 to January 2003 when he became associate dean for undergraduate studies and administration.
Presentation of the Educator of the Year award will take place during the Newspaper and Online News Division business meeting on Friday, Aug. 10, at 8:30 p.m.
Updated: June 9, 2020
Related Stories
Expand All
Collapse All
---