Professor Earnest Perry and Alumna Jane Singer Elected to AEJMC Leadership Positions
Their Committees Appointments Focus on Teaching Standards and Professional Freedom and Responsibility
Columbia, Mo. (May 8, 2014) — Associate Professor Earnest Perry, MA '95, PhD '98, and Jane Singer, PhD '96, a professor at City University London, have been elected to two key committees of the Association for Education in Journalism and Mass Communication. Each will serve a three-year term.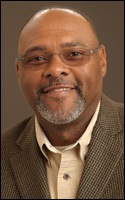 Perry was named to the Teaching Committee, which focuses on standards regarding areas such academic and professional preparation for teachers in the field, faculty-administration relationships, equipment and facilities for instruction and related issues.
Perry is an associate professor and chair of the journalism studies faculty at the School. His research interests focus on African-American press history and media management. Perry has published articles on history and management in key academic journals including American Journalism, Journalism History and Journalism & Mass Communication Quarterly. He has served as chair of the AEJMC Research Committee and president of the American Journalism Historians Association. He is also the recipient of the 2013 AJHA National Award for Excellence in Teaching.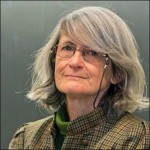 Singer will begin her second term on the Professional Freedom and Responsibility Committee. This group recognizes achievements, and promotes organizational activities and goals, in the five areas of professional freedom and responsibility. The areas are Free Expression; Ethics; Media Criticism and Accountability; Racial, Gender, and Cultural Inclusiveness; and Public Service. Singer currently serves as chair of PF&R and is a member of the AEJMC executive committee.
Singer is a former print and online journalist who has been studying journalists' responses to digital technologies since the mid-1990s. She is especially interested in the impact of digital media on journalists' roles, norms, practices and products. Singer's previous academic appointments have been at Iowa, from which she is currently on leave, Central Lancashire in the U.K. and Colorado State. Prior to earning her doctorate in journalism at Missouri, she served as the founding news manager of the first national online service in America.
AEJMC is a nonprofit, educational association of journalism and mass communication faculty, administrators, students and media professionals. Dedicated to promoting the highest standards for education, the Association provides an abundance of resources for news, research and career opportunities, including a multicultural network of practitioners from every discipline of journalism and mass communication.
Updated: July 24, 2020
Related Stories
Expand All
Collapse All
---