Magazine Journalism Students Win Four National Awards for Feature Writing and Start-up Magazine Concepts in AEJMC Contest
By Brian Jarvis
Master's Student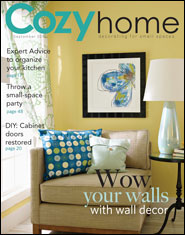 Columbia, Mo. (July 30, 2010) — Vox magazine and a magazine journalism publishing class brought home four awards this year in the 2010 Association for Education in Journalism and Mass Communication Student Magazine Contest.
Vox magazine scored third place in feature writing, thanks to a collaboration on a project between staff editors and an intermediate writing class taught by Associate Professor Jennifer Rowe. Deputy editor and master's student Kelsey Whipple also received an honorable mention for an article titled "Taxi Cab Confessions."
In the start-up magazine projects category, two Missouri student teams placed second for Boost and third for Cozy Home. The teams produced the prototypes during an intensive, semester-long magazine publishing course taught by Associate Professor John Fennell.
From left: Kelsey Allen, Ladan Nikravan, Dolores Obregon, Cory Stottlemyer, Lindsey Underwood, Amber Wade, Kelsey Whipple.
---
"I was delighted they chose two of our magazines. They were good ideas that were well-executed," Fennell said. "The students worked incredibly hard and were very passionate about the project. They walked away feeling like they had really done something."
Dolores Obregon, who worked on Boost magazine as her senior capstone course, attributed the win to the teamwork and efficiency of her group.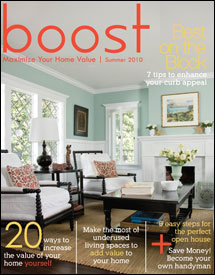 "Creating Boost was the most rewarding group project ever," Obregon said. "Each one of us brought something very special to the group, and Boost is a reflection of this perfectly woven collaboration."
The awards will be presented at AEJMC's annual convention in Denver. This year's competition attracted 291 entries from 25 universities in the United States and Canada. Judges for the contest, which included 13 categories, were made up of publishers, editors and writers for consumer and specialized business magazines.
The 2010 AEJMC Magazine Contest categories and winners are:
Consumer Magazine Article: People
Honorable Mention: Vox, "Taxi Cab Confessions," by Kelsey Whipple, deputy editor; John Fennell, adviser.
Consumer Magazine Article: Feature
Third Place: Vox, "Biggest (and Best) Busts," Jennifer Rowe and John Fennell, advisers.
Start-up Magazine Project: Team
Second Place: Boost. Students: Dolores Obregon, Kelsey Allen, Jenna Dunbar, Cory Stottlemyer and Lindsey Underwood. John Fennell, adviser.
Third Place: Cozy Home. Students: Charlotte Atchley, Nancy McMullen, Brooke Still, Ladan Nikravan and Amber Wade. John Fennell, adviser.
Updated: May 13, 2020
Related Stories
Expand All
Collapse All
---