Magazine Journalism Students Win 3 First-Place Magazine Journalism Awards in International Competition
The Contest Drew a Record Number of Entries from the U.S. and Canada
Columbia, Mo. (July 18, 2013) — Missouri School of Journalism magazine students placed first in two writing categories and first and third in the magazine start-up category of an international magazine journalism contest sponsored by the Association for Education in Journalism and Mass Communication.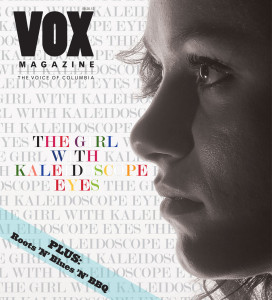 This year's competition attracted record-setting 282 entries from 30 universities from the United States and Canada. Judges for the contest, which included 13 categories, were publishers, editors and writers for consumer and specialized business magazines.
The stories were published in Vox Magazine, an award-winning weekly city magazine that appears in the Columbia Missourian newspaper and is distributed throughout the city of Columbia. Vox publishes a weekly iPad edition and a daily culture and entertainment blog called VoxTalk. The Vox Magazine website has 20,000 weekly unique visitors. The print edition has a weekly circulation of 10,000. Magazine journalism faculty serve as advisers.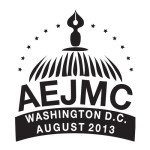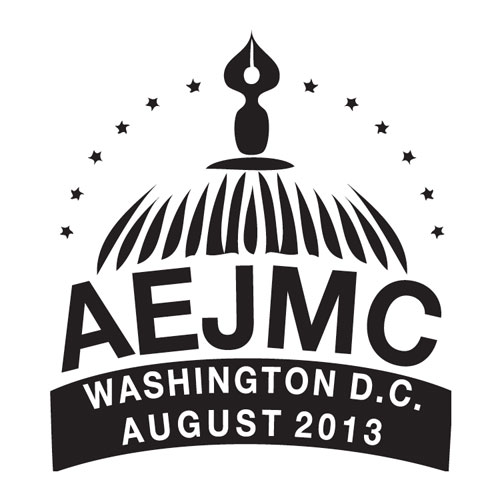 "I'm thrilled that our magazine students and Vox Magazine were recognized this year and received so many first-place prizes. This is one of our best performances in the AEJMC competition," said Jennifer Rowe, chair of the magazine faculty and editorial director of Vox.
The start-up magazine projects were completed in the Magazine Publishing class taught by Associate Professor and Meredith Chair John Fennell.
"Spring was an especially strong semester for Magazine Publishing as evidenced by these awards," said Fennell. "Both Jack and Revive were great ideas that were executed by creative teams who worked extremely well together. It is very exciting to see these projects recognized in a major competition like this."
The 2013 AEJMC Student Magazine Contest categories, winners and judge's comments are:
Consumer Magazine Article: People (45 entries total)
First Place: "Reading Rainbow" by Chantel O'Neal. The faculty advisers were Jennifer Rowe, David Reed and Berkley Hudson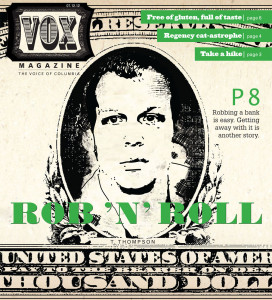 Judge's Comments: Micah, 20, has a rare affliction called grapheme-color synesthesia (as do her sister and their father), the result of the altered neural connections in her brain. It causes her automatically to pair colors with letters and numbers, e.g. when she sees the letter M, she things magenta: the number 6, green. It is incurable but not disabling; in fact Micah has used colors to help her study for difficult college tests with great results. Her life is, as the title says a continuous rainbow. Some colors are better for Micah than others. Orange is hyper and loud, so she rarely dresses in that color. Turquoise is her favorite: bright but with subtle, sad undertones. No one can see what Micah, or any other synesthete, sees. But this story gets us as close as possible to understanding Micah's extraordinary life.
Consumer Magazine Article: Feature (46 entries)
First Place: "The Columbia Job," by Matt Schur. The faculty advisers were Rob Weir, Dayne Logan and Rhonda Prast.
Judge's Comments: Good crime feature reporting, with good detail and story arc. The writer was able to tell a compelling story while also slipping in the informative and contextual elements that made this a deeper piece. A good piece of long-form feature writing has different layers, like an onion. This piece achieves that.
Start-Up Magazine Project: Team (14 entries)
First Place: "Jack." Team members: Ryquiriea Byrd, Michael Pottebaum, Jamie Hausman, Kaylen Ralph, Anna Bolka and Will Guldin. The faculty advisers were John Fennell and Erica Babcock.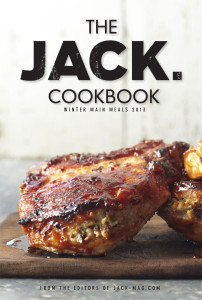 Judge's Comments: There's no shortage of food magazines these days (and non-food mags ramping up their food coverage), but Jack's tight focus and specific voice give it a fresh feel. Young professional men are into cooking and are looking for guidance. They want to learn, they want to impress – and they wanna be entertained. The idea of a digital-based pub with a quarterly cookbook also gives consumers just the right amount of paper. A dozen floppy magazines can be cumbersome and overwhelming. But a digital monthly and four mini cookbooks? Bring it on. All of this would be moot if the editorial product didn't deliver. Jack manages to be just snarky enough and look just slick enough. It's a little aspirational, but still familiar. It's cool but not too cool: comfortable but not slouchy. And the tight food focus gives readers a strong call to action. Get in the kitchen. Make something delicious. Repeat.
Third Place: "Revive." Team members: Kayla Alewel, Karee Hackel, Bridget Kapp, Anne Koncki, Harriet White and Elizabeth Burns. The faculty advisers were John Fennell and Erica Babcock.
Judge's Comments: The impetus behind this pub? Empty nesters like to feather their nests, too. Targeting a shelter book at a sizeable audience that has both the free time and the financial means to redecorate makes good business sense. A consistent editorial voice and a cohesive, clean design draw the reader in. Longer profiles mixed in with shorter, fun pieces (stories on the chevron craze and the charm of silhouettes) help with pacing. In all, this is a solid, good-looking magazine full of great information. To take it to the next level, Revive should focus on speaking to the reader as an individual, rather than a member of a homogenous demographic group. The potential is definitely there, but to truly gain a following with this particularly savvy audience, Revive needs a little more heart.
Updated: July 17, 2020
Related Stories
Expand All
Collapse All
---