Journalism Alumni Offer Advice to Magazine Students During New York City Visit
Time Inc., Hearst, Condé Nast and Rodale Publications Welcome the Group to Their Headquarters
By Madison Alcedo
Columbia, Mo. (April 4, 2014) — Twenty-two Missouri School of Journalism Magazine Club students toured 16 New York City magazine offices and listened to editors and Missouri Journalism alumni dish about the dos and don'ts of the industry.
A common theme among editors who spoke with the group was to keep in contact with the connections they have made, whether it is through a networking event or a previous job.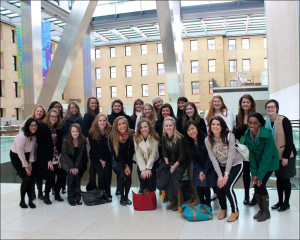 "Invest in people," said JD Rinne, MA '07, and managing editor at Self.com. "Even if it takes three years for them to help. You especially have to connect with those Mizzou grads. We all have the same DNA."
Magazine Club co-presidents Jamie Hergenrader and Catherine Rolwes scheduled the group's visits at several Time Inc., Hearst Corp., Condé Nast and Rodale publications, including Sports Illustrated, Self, Real Simple, Elle, Women's Health, Marie Claire, Time and Popular Mechanics.
Associate professors Jennifer Rowe, Berkley Hudson and John Fennell, who also serves as the club's adviser, and Assistant Professor Heather Lamb accompanied the group.
Missouri School of Journalism alumni shared how to make the move from Columbia to New York City. They also gave advice for the best ways to network to find internships or job opportunities.
A few of the School's alumni that met with students included Andrew Del-Colle, MA '10, associate editor at Popular Mechanics; Catherine O'Neill, BJ '11, beauty news editor at Allure; Brett Knight, BJ '10, staff editor at The New York Times; John Haskins, managing editor at The New York Times Magazine; Amy Keller Laird, BJ '97, executive editor at Women's Health; Lindsey Unterberger, BJ '05, executive online editor at Glamour; and Tova Diamond, BJ '11, tablet designer at Real Simple.
David Granger, editor-in-chief of Esquire and a 2011 Missouri Honor Medal recipient, talked to the group about the magazine's TV station. Esquire Network utilizes the brand's name across a platform not commonly used by other magazines.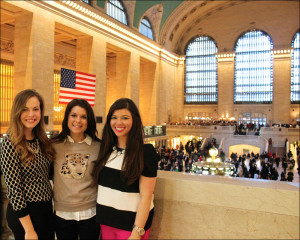 "Every new thing we do improves everything we already do," he said.
Granger said he feels part of Esquire's role is to question what people accept as the truth. He also thinks that the media has to become the Fourth Estate again, that it has to shape events.
"David Granger's enthusiasm and love for his great publication was apparent throughout our entire visit," senior Lauren Dixon said. "It was an honor to meet him, and it was a once-in-a-lifetime experience that I am happy to have been part of."
At Rodale, Keller Laird encouraged students to consider regional magazines as a career option.
Often magazine students think they have failed in some way if they don't end up at a national magazine in New York City right after graduation, she said. But at regional magazines they can sometimes be more involved with all aspects of the publication process rather than contribute to one specific role at a larger magazine.
"[At regional or city magazines,] you can do anything you want if you're aggressive and eager," Keller Laird said.
Most of the editors at the magazines visited have moved from publication to publication, something Maria Baugh, managing editor at Food Network Magazine, said is necessary in an industry where someone can hold the same position for years.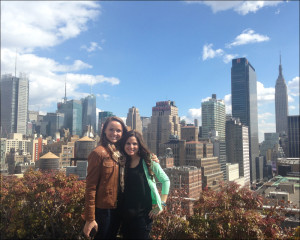 "If you're ready to move up, sometimes the position isn't available," she said. "To move up, you have to move out."
But moving around ultimately makes sense in the end when you see your experience come together, said Baugh, who worked for YM, Teen People, InStyle, Glamour and others before ending up at Food Network Magazine.
"It's encouraging that I don't need to decide exactly what magazine I want to work for right away," junior Abbie Wenthe said. "The people we talked to, who are already at magazines, are still trying to figure out what they want to be when they grow up, too."
On Friday night of the group's visit, Magazine Club members networked with Missouri Journalism alumni who live in the New York City area. The event was held at Percy's Tavern, a popular place for Mizzou alumni gatherings.
"MU has such a strong presence in the industry and in New York City," Hergenrader said. "It was great being able to reconnect with them and see where their careers have taken them."
The club's trip to New York City is just one of the benefits to being a member. Throughout the school year, Magazine Club members learn how to perfect their resume, tailor their cover letters to different publications and land an internship with a polished interview. New or younger members hear from older students' internship experiences, often those initiated during the New York City trip.
"It was very comforting to see so many MU grads at the different magazines," Hergenrader said. "I think students on the trip learned a lot and were inspired by their stories and successes."
Updated: July 23, 2020
Related Stories
Expand All
Collapse All
---