Magazine Journalism Students and Vox Magazine Win Five Awards in National Student Magazine Contest
Columbia, Mo. (Aug. 2, 2011) — Vox magazine and seven Missouri School of Journalism students have won recognition in the annual Association for Education in Journalism and Mass Communication Student Magazine Contest in the areas of people, investigation and analysis, first person and design.
Vox is an award-winning weekly city magazine that appears in the Columbia Missourian newspaper and is distributed throughout the city of Columbia.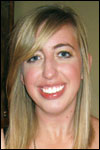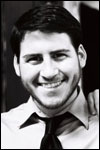 This year's competition attracted 260 entries from 28 universities from the United States and Canada. Judges for the contest, which included 13 categories, were publishers, editors and writers for consumer and specialized business magazines.
"We are always excited to received recognition for the work the students do at Vox," said Jennifer Rowe, associate professor of magazine journalism. "We compete with many other universities and colleges, which sometimes produce only one or two magazines a semester or academic year. Acknowledgement that Vox maintains such high quality week in and week out is rewarding."
The 2011 AEJMC Student Magazine Contest categories and winners are:
Consumer Magazine Article: People (37 entries)
Honorable Mention: "Choosing to Be Amish," by Darren Orf
Judge: Richard B. Stolley, senior editorial adviser at Time Inc. and founding editor of People

Consumer Magazine Article: Investigation and Analysis (19 entries)
Honorable Mention: "Lethal Injection," by Josh Barone
Judge: Mike Sager, writer for Esquire and author of Scary Monsters and Super Freaks and Revenge of the Donut Boys
Consumer Magazine Article: First Person (30 entries)
Honorable Mention: "An open letter to Anthony Bourdain, the Chef Who Hates My Dad," by Hannah Hayes
Judge: Kitty Morgan, executive editor, Better Homes and Gardens

Single Issue of an Ongoing Print Magazine: Design (16 entries)
Honorable Mention: Vox magazine, Theresa Berens and Aaron Channon, art directors
Judge: Andi Beierman, deputy art director, Texas Monthly

Single Issue of an Ongoing Print Magazine: Editorial (19 entries)
Honorable Mention: Vox magazine, Stephanie Smith and Lauren Zima, editors
Judge: Ashlea Deahl, acting editor in chief and managing editor of Phoenix
Updated: June 3, 2020
Related Stories
Expand All
Collapse All
---