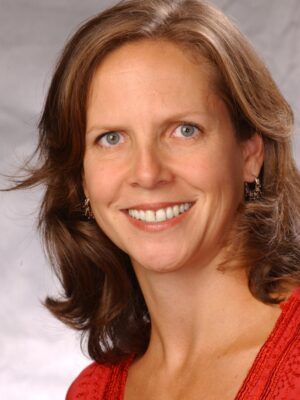 Download High-Resolution Photo
212 Lee Hills Hall
Missouri School of Journalism
Columbia, MO 65211-1200
JENNIFER ROWE is the Carol Junge Loomis Faculty Fellow and has taught various magazine classes since joining the Missouri School of Journalism in 1998. These include courses in editing, design and writing as well as lifestyle and service journalism. She also regularly serves as editorial director of Vox, an award-winning weekly city magazine that appears online and in the print edition of the Columbia Missourian newspaper, which is distributed throughout Columbia.
Rowe worked as communications coordinator and editor for an association in St. Louis from 1989 to 1996. She was elected president of an association of editors during that time. Rowe holds both her bachelor's and master's degrees from the Missouri School of Journalism.
Having been a contributing editor for Italian Cooking and Living magazine as well as the Magazine of Cucina Italiana for more than five years, Rowe has written freelance articles for Runner's World, Elle, Real Simple, Westways and St. Louis magazines, among others. She is a speaker at a variety of conferences and workshops across the country, including the FOLIO: show in both New York City and Chicago.
Rowe has earned two of the University of Missouri's more prestigious teaching awards: the William T. Kemper Fellowship for Teaching Excellence in 2009 and the Provost's Outstanding Junior Faculty Teaching Award in 2004.
Reynolds Faculty Fellowships; Carol Junge Loomis Faculty Fellow
Established in 2014 by the Donald W. Reynolds Foundation, the Reynolds Faculty Fellowship was established to help recruit and retain talented faculty at the Missouri School of Journalism. The Fellowship provides support for scholarship and research, in addition to salary enhancement. Donald W. Reynolds was a 1927 graduate of the Missouri School of Journalism and spent his life building the Donrey Media Group, ultimately owning more than 100 enterprises in the newspaper, radio, television, cable television and outdoor advertising industries. The Foundation is allowing up to 50 third-party donors to create individual Fellowships. The Carol Loomis Faculty Fellow is named for Carol Loomis, BJ '51, one of the industry's most respected financial journalists, who retired in 2014 as senior editor-at-large of Fortune magazine.
Updated: August 6, 2020