Don Ranly Magazine Scholarship to Support Generations of Students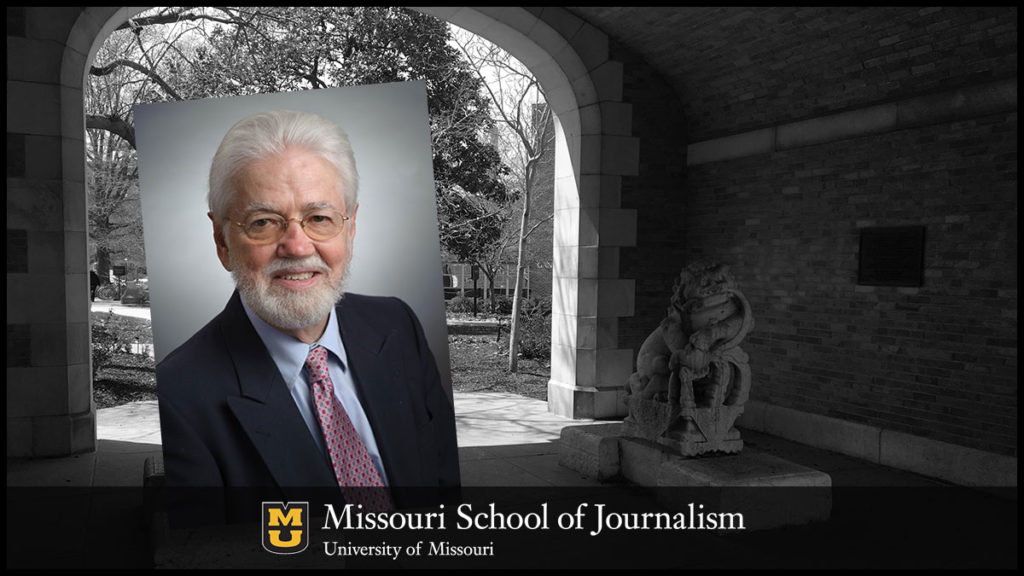 The new scholarship honors the work of professor emeritus Don Ranly, who served the Missouri School of Journalism for 32 years.
Columbia, Mo. (Aug. 5, 2019) — To honor his countless contributions to journalism, alumni and friends have established the Don Ranly Magazine Scholarship, which will be awarded to students wishing to pursue careers in the magazine industry.
"To have a scholarship established in my name at the first and best journalism school in the world is to give outstanding students the greatest experience of their lives – learning," said Don Ranly, Ph.D. '76.
That experience – of teaching and learning – was a passion Ranly developed early on.
"There is no better audience than a classroom of students," said Ranly. "I could see, I could hear, I could taste, I could almost feel students learning. Not much in life can equal that."
Ranly's service to the Missouri School of Journalism and to the industry is unparalleled. He worked as a newspaper reporter, magazine editor, weekly columnist, radio host and television producer, director and host. Ranly taught at the J-School for 32 years, 28 of which were also spent as head of the magazine program. Thousands of students benefitted from his teaching – many of whom undoubtedly still remember "Ranly's Rules" and have their own stories about how he educated, inspired, challenged and, in some cases, terrified them.
Karla Taylor, BJ/BA '78, of Karla Taylor Communications and Jennifer Rowe, BJ '87, MA '98, a J-School associate professor and former magazine chair, are two of Dr. Ranly's former students who say he continues to be a guiding influence in their careers. They helped launch the fund-raising effort for the scholarship as a way to pay it forward.
"Not all students had a professor who truly made a difference in their lives," said Taylor and Rowe. "But we were two of the lucky ones. We were Ranly students. For all he's meant to us, to thousands of other journalism students and to the Missouri School of Journalism, Don Ranly richly deserves this honor."
Ranly's reach extended well beyond the walls of the J-School. By his own count, he has given nearly 1,000 writing, editing and publishing seminars around the country and internationally. Taylor said she's witnessed standing-room-only audiences spill into the hallways at conferences where Ranly is presenting.
In 2002, the International Association of Business Communicators (IABC) honored Ranly's impact on the communication profession by naming him an IABC Fellow.
"It was truly fitting that this global organization recognized a man who almost single-handedly raised the quality of employee publications and corporate writing," said Brad Whitworth, BJ/BA '75, a past chairman of IABC and another of Ranly's former students.
But some of his greatest lessons didn't involve split infinitives or punctuating for consistency.
"Don kept all correspondence from students who had written him over the years," said Rowe. "He had a great way of maintaining those relationships. Today, one of the things I enjoy most is mentoring students. I try to emulate Don and am honored to have followed in his footsteps."
If Ranly made a difference in your time as a Missouri student or in your career, you can play a part in cementing his legacy at the J-School through a gift to his endowed scholarship. The goal is to raise $50,000 to ensure the scholarship can be awarded to generations of students.
Updated: November 10, 2020
Related Stories
Expand All
Collapse All
---