Upcoming Magazine Fair Unites Campus and Community
Columbia, Mo. (Feb. 14, 2003) — The Missouri School of Journalism's annual Magazine Fair will reach a broader audience this year by expanding the number of events and opening them to the entire community. In a first-time ever collaboration with the Columbia Public Library, the two-day affair scheduled for Feb. 21 and 22 features exhibitions and presentations by magazine publishing professionals and local writers.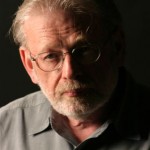 "This year's fair not only will provide students with a real-life look at the magazine industry, but also will allow our campus and mid-Missouri community to learn about magazines and the writing craft from an array of guest journalists and faculty members," said Michael Grinfeld, an associate professor in the magazine sequence and one of the event's organizers.
The School's Lee Hills Hall rotunda will be filled on Friday, Feb. 21, with magazine exhibitors, giving students the chance to talk to publishers about "the business" and to explore career opportunities. Meanwhile, members of the public will have the chance to learn more about magazines from professionals in the industry. Magazines such as Kansas City Home Design, Kansas City Homes and Gardens, Kansas City Magazine, St. Louis Homes and Lifestyles, Southern Living, Cooking Light, Coastal Living, Progressive Farmer, Southern Accents, Health, Orlando Magazine, Charlotte Magazine, FloraCulture International, Green Profit, Evansville Living, Louie Magazine and Missouri Life will be featured.
Hilary Hurd, MA '98, will be one of the guest speakers. Now the editor of Washington, D.C.-based Black Issues in Higher Education magazine, she'll be speaking about "Covering Tough Issues During Tough Times," a topic that will provide her audience with important insights into the difficult decision-making process that guides coverage of controversial and often historic events.
Another MU alumnus, Drew Barton, who is now the art director for Diablo, a lifestyle magazine in California's Bay Area, will tell an audience "What Visual Journalists Need to Know." He will discuss the impact of a magazine's visual qualities upon readers.
On Saturday, Feb. 22, speakers will address questions such as, "Where do story ideas come from?" "How do you sell that idea?" "What are "business" and contract concerns?" "How do you go about researching and then finding and interviewing sources for your stories?" This day's events will take place in the Columbia Public Library's brand new facility. During the entire day, the library will feature an exhibit of its magazine collection, one that offers MU students and the community a wide array of choices.
In a morning panel presentation, MU magazine sequence head Don Ranly, will be joined by faculty members Danita Allen and Mary Kay Blakely, and magazine editor Hilary Hurd, as they tackle the subject "So, What's a Good Magazine." Later, Cathie Loesing, a media specialist for the Columbia public schools, and Martha Daniels, a writer for Outside In, a publication of the Missouri Dept. of Conversation, will talk to an audience about what makes children's magazines fun and educational. In the afternoon, five local writers will give audiences an inside view of what it's like working a magazine beat. Freelance writers Steve Weinberg, Janine Latus, Joel Vance and Charlotte Overby will join Speer Morgan, the editor of the literary journal Missouri Review, as they discuss the joys and tribulations of the writer's life.
In addition to the School of Journalism and the Columbia Public Library, support for the Magazine Fair comes from the Columbia Chapter of the Missouri Writer's Guild; the MU Office of Minority Affairs, International Affairs and Faculty Development; the MU Vice Chancellor for Student Affairs; the Columbia Missourian; and Vox Magazine.
Updated: March 2, 2020
Related Stories
Expand All
Collapse All
---