2010 National City and Regional Magazine Awards Finalists
Contest Is Coordinated by the Missouri School of Journalism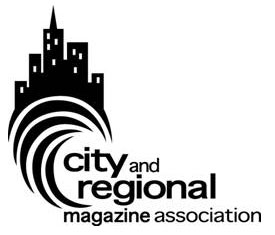 Columbia, Mo. (March 11, 2010) — Magazine professionals from around the country chose 142 finalists representing 38 publications in the 25-year-old national City and Regional Magazine Association's awards competition. Magazines of varying circulations competed in 29 categories, including editorial, design, online and ancillary publications. Judges named five finalists in most categories and will choose one ultimate winner in each. The awards for work completed in 2009 will be announced at the CRMA 34th Annual Conference June 5-7 at the Westin Providence in Providence, R.I.
Topping the list with 10 or more nominations were Texas Monthly, Los Angeles, Chicago and Philadelphia magazines. Magazines with at least five nominations include 5280 (Denver), Atlanta, Berkshire Living, Boston, Cincinnati and Seattle Metropolitan. Indianapolis Monthly, Martha's Vineyard, Portland Monthly and Washingtonian each received three. Judges also recognized a number of small and mid-size circulation publications such as Columbus Monthly, Hudson Valley, Memphis, Milwaukee, Rhode Island Monthly and St. Louis, each with two nominations, and Charlotte, Honolulu, Main Line Today, What's Up Annapolis and 12 others, all with one.
This year's editorial nominees covered topics such as:
high unemployment, crime and the ultimate economic collapse of a small southern town,
the murders of three policemen and a civilian near the California border, casualties of Mexico's contemporary civil war,
how a man wrongly convicted of murder and now free struggles to find a new life,
how the most horrific sex ring in Texas history was really a fraud perpetrated by an unscrupulous individual,
what it took for a blind man to hike the 2,175-mile Appalachian Trail and
how one outraged homeowner in a wealthy bedroom community rallied her neighbors and ultimately the authorities about environmental threats as she faced the health consequences of living in a contaminated home.
Other contenders focused on a broken 911 system, successful bilingual education, an overcrowded prison, what teens do when they are on their own, how a city deals with snow and other enterprise, feature and service stories.
More than 75 judges representing publications such as Atlantic Monthly, Esquire, The American Prospect, Body+Soul, Sports Illustrated, Good Housekeeping, Glamour, Taste of Home, Men's Journal, Budget Travel, The New York Times, Food & Wine, Bon Appétit, ESPN The Magazine, The Washington Post, Outdoor Life, Men's Journal, USA Weekend, Fitness and journalism professors from the Missouri School of Journalism selected the finalists.
The competition is open to members of CRMA and other city and regional magazines throughout North America that qualify. The contest is a 25-year-old national competition and has been coordinated by the Missouri School of Journalism on behalf of CRMA for the past 14 years.
The categories and finalists in alphabetical order are:
General Excellence III (Circulation above 60,000)
Boston Magazine
Chicago Magazine
Los Angeles Magazine
Philadelphia Magazine
Texas Monthly
General Excellence II (Circulation 30,000 to 60,000)
Cincinnati Magazine
Columbus Monthly
Indianapolis Monthly
Milwaukee Magazine
Portland Monthly
General Excellence I (Circulation less than 30,000)
Berkshire Living
Honolulu Magazine
Main Line Today
Martha's Vineyard Magazine
Memphis Magazine
General Criticism
Berkshire Living, Seth Rogovoy:

"Didn't It Blow Your Mind?"
"Mr. Bad Example"
"Freudian Hip"

Los Angeles Magazine, Tom Carson:

"Hustle and Flow"
"Once Is Enough"
"Behind the Curtain"

Los Angeles Magazine, Steve Erickson:

"The Next Frontier"
"War Games"
"No Ordinary Fad"

Los Angeles Magazine, Ariel Swartley:

"Blood And Wine"
"An Affair To Remember"
"Crash Course"

Texas Monthly, Christopher Kelly:

"We Shall Overreach"
"Angel Heart"
"Apocalypse Now"
Food or Dining Writing
Cincinnati Magazine, Donna Covrett

"It's Bootsy's, Baby"
"Hot! Hot! Hot!"
"To Hell and Back"

Los Angeles Magazine, Patric Kuh

"Border Crossing"
"Peru Calling"
"The Classic"

New Jersey Monthly, Eric Levin

"Something New Under the Bun"
"A Little Bit of Pluck"
"The Wizard of Zod"

Orange Coast Magazine, Gretchen Kurz

"Andrea"
"Geisha House"
"¡Gourmex!"

Seattle Metropolitan, Kathryn Robinson

"But Is It Art?"
"Swanky Days are Here Again"
"10 Best Restaurants 2009"
Column
Chicago Magazine, Jeff Ruby:

"Becoming Chicago"
"Burgers Made Me Dumb"
"A Christmas Story"

Connecticut Magazine, Lary Bloom:

"Read All About It?"
"The Chairman and the Countess"
"Blackboard Justice"

Los Angeles Magazine, Anne Taylor Fleming:

"The Prodigal Man"
"Fallen Angel"
"Step into Liquid"

Seattle Metropolitan, Kathryn Robinson:

"Who's Calling?"
"How Dry I Am"
"Bailouts for Buddies"

Seattle Metropolitan, Eric Scigliano:

"Indecent Appraisal"
"Gangland"
"Exit Mayor, Musing"
Reporting
Atlanta Magazine, "The Good People of Dalton Would Like Jobs Now, Please" by Thomas Lake
San Diego Magazine, "The Border Trilogy: Blood of Their Brothers, All the Dead Heroes, Redeemed by Their Blood" by S.D. Liddick
Texas Monthly, "Across the Line" by Michael Hall
Texas Monthly, "An Isolated Incident" by Nate Blakeslee
Texas Monthly, "With God on Their Side" by Katy Vine
Personality Profile
Charlotte Magazine, "Blind Faith" by Jeremy Markovich
Indianapolis Monthly, "Free Man" by Tony Rehagen
Los Angeles Magazine, "Julius Shulman in 36 Exposures" by Mary Melton
Philadelphia Magazine, "Will This Doctor Hurt Your Baby?" by Jason Fagone
Texas Monthly, "Mike Leach is Thinking…" by S.C. Gwynne
Feature Story
Atlanta Magazine, "The Debtor" by Thomas Lake
Chicago Magazine, "A Mugging on Lake Street" by John Conroy
Portland Monthly, "The Last Days of My Left Breast" by Viva Las Vegas
Texas Monthly, "Children of the Storm" by Mimi Swartz
Texas Monthly, "Still Life" by Skip Hollandsworth
Writer of the Year
5280 Magazine, Robert Sanchez
Atlanta Magazine, Thomas Lake
Chicago Magazine, Bryan Smith
Indianapolis Monthly, Tony Rehagen
Texas Monthly, Mimi Swartz
Excellence in Writing
Boston Magazine, November
Chicago Magazine, November
Philadelphia Magazine, June
Texas Monthly, September
Yankee Magazine, July/August
Spread Design
Atlanta Magazine, "Deep Freeze"
Chicago Magazine, "Trashed"
Philadelphia Magazine, "And Starring Michael Smerconish, as Himself"
Philadelphia Magazine, "Last Days of the French Chef"
Texas Monthly, "Ted or Alive"
Feature Design
Baltimore Magazine, "One Man's Trash"
Cincinnati Magazine, "Welcome to the Outer Limits"
Los Angeles Magazine, "Find it. Cook it. Eat it."
Los Angeles Magazine, "The Best New Bars"
Texas Monthly, "The 50 Greatest Hamburgers in Texas"
Redesign
Berkshire Living
Hudson Valley Magazine
Milwaukee Magazine
St. Louis Magazine
Photo Essay
5280 Magazine, "The Forgotten Plains" by Jefferson Panis
Atlanta Magazine, "Arrested Development" by Andrea Fremiotti
Los Angeles Magazine, "Shadow Play" by Hugh Kretschmer
Sactown Magazine, "Tats Incredible!" by Jeremy Sykes
Texas Monthly, "Fear Factor" by Todd Hido
Cover
Boston Magazine, November
Cincinnati Magazine, July
D Magazine, March
Los Angeles Magazine, December
Texas Monthly, July
Designer of the Year
Cincinnati Magazine, Grace Saunders
Los Angeles Magazine, Lisa Lewis
Los Angeles Magazine, Steven Banks
Minnesota Monthly, Brian Johnson
Philadelphia Magazine, Andrew Zahn
Excellence in Design
Chicago Magazine, October
Cincinnati Magazine, July
Los Angeles Magazine, September
Philadelphia Magazine, December
Texas Monthly, July
Reader Service
5280 Magazine, "Snow Business"
Atlanta Magazine, "Street Smarts"
Chicago Magazine, "Teen Confidential"
Chicago Magazine, "How to Deal with a Medical Crisis"
Seattle Metropolitan, "Adult Ed 101"
Leisure/Lifestyle Interests
Boston Magazine, "The Obsessive's Guide to the 2009 Boston Red Sox"
Cincinnati Magazine, "Mmmm…Chili"
Columbus Monthly, "The Best Damn Tailgate Guide in the Land"
Martha's Vineyard, "Spring's Wild Edibles, Summer's Wild Edibles, Fall's Wild Edibles"
Texas Monthly, "Step Right Up"
Civic Journalism
Hudson Valley Magazine, "A Resident Outraged" by Greg Ryan
Los Angeles Magazine, "The War Within" by Louise Farr
Los Angeles Magazine, "Anatomy of a Prison" by Joe Domanick
Texas Monthly, "Dream of a Common Language" by Nate Blakeslee
Washingtonian Magazine, "Call 911! Trouble in the ER" by John Pekkanen
Special Issues
Boston Magazine, November
Chicago Magazine, July
Los Angeles Magazine, February
Portland Monthly, February
Texas Monthly, March
Ancillary Publications 1
Berkshire Living BBQ: Berkshire Business Quarterly
Berkshire Living: Berkshire Living Home+Garden
Evansville Living: Evansville City View
Inside Columbia: Inside Columbia's CEO
Martha's Vineyard Magazine: Home & Garden
Ancillary Publications 2
Boston Magazine, Boston Home
Boston Magazine, New England Travel
Philadelphia Magazine, Philadelphia Home
Seattle Metropolitan, Seattle Metropolitan Bride & Groom
Washingtonian Magazine, Washingtonian Bride & Groom
Community Service Project
5280 Magazine, Single in the City
Berkshire Living, The Rest of the Story
Cincinnati Magazine, Books by the Banks
Rhode Island Monthly, Best of Rhode Island ArtReach
St. Louis Magazine, FEVER Fall Fashion Show
Excellence Online
Atlanta Magazine, atlantamagazine.com
Chicago Magazine, chicagomag.com
Mpls. St.Paul Magazine, mspmag.com
Philadelphia Magazine, phillymag.com
Texas Monthly, texasmonthly.com
Blog Column
Chicago Magazine, Deal Estate by Dennis Rodkin
Memphis Magazine, Ask Vance by Vance Lauderdale
Mpls. St.Paul Magazine, Party Patrol by Maura Ryan and Erin Gulden
New Orleans Magazine, The Editor's Room by Errol Laborde
Pittsburgh Magazine, Pulling No Punches by Sean Conboy
E-Newsletter
5280 Magazine, Table Talk by Amanda Faison
Chicago Magazine, Dish by Penny Pollack and Jeff Ruby
Chicago Magazine, Chicago Guide by Jennifer Wehunt
Philadelphia Magazine, The Weekender by Victor Fiorillo
Rhode Island Monthly, The Dish by Jenna Pelletier
Multimedia
Washingtonian Magazine
What's Up? Annapolis
Yankee Magazine
For more information, contact Contest Coordinator Kimberly Townlain, Missouri School of Journalism, 320 Lee Hills Hall, Columbia, MO 65211, phone 573-884-1869.
Updated: May 7, 2020
Related Stories
Expand All
Collapse All
---