Strategic Communication Ph.D. Student Wins 2018 IPRRC Award
Columbia, Mo. (March 16, 2018) — Courtney Boman, a first-year doctoral student, won an International Public Relations Research Conference (IPRRC) award for her research paper on social media crisis communication. Boman was recognized for the Boston University Award for the Top Paper About Public Relations and The Social and Emerging Media Award on March 10 at the IPRRC event in Orlando, Florida.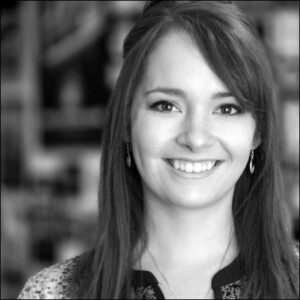 "I originally entered the paper to receive feedback from reviewers on how to make the research stronger," Boman said. "I wasn't really focused on the award opportunity. So, to open my email and find an award notification was wonderful."
Boman's research paper, titled "Do message characteristics of social media hamper the efficacy of traditional crisis strategies? A first test of Twitter-based message effects on reputation," arose from a theoretical gap she found while doing research for her master's degree.
"I went back to school for my master's because as I was working with clients in the industry, I was having a hard time finding theories that provided clear guidelines to use on social media when responding to crisis situations," Boman said. "Once I was back in school I realized that there was an actual gap in crisis communication theories when trying to minimize post-crisis brand reputation damage on social media. That immediately became my research focus."
Although she knew it was a relevant topic, Boman was glad to have the recognition and support of her work.
"As a first-year doctoral student, it's easy to doubt if you're on the right path for your research. Receiving this award was validation to me that the research I am interested in is warranted not only in the industry but also in academia," Boman said.
Boman's advice for young students who are pursing anything from higher education to a job is to stay connected.
"Ask for advice from those around you or from someone who is doing what you want to do," she said. "There is so much knowledge and different perspectives that you can gain from having simple conversations. Having strong relationships with my mentors and fellow doctoral co-hort has been such a huge help in both my personal and professional life throughout the last year of the doctoral program."
Updated: October 30, 2020
Related Stories
Expand All
Collapse All
---