17 Students Honored with SPJ Region 7 Mark of Excellence Awards
By Dolores Obregon
Planning and Communications Staff
Columbia, Mo. (April 20, 2011) — The published work of 17 Missouri School of Journalism students has earned Region 7 Mark of Excellence Awards, a competition sponsored by the Society of Professional Journalists for the best in student journalism. Several students received multiple awards.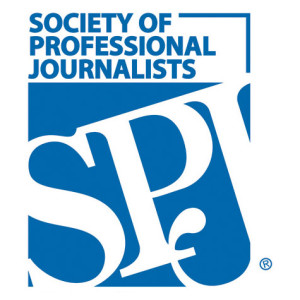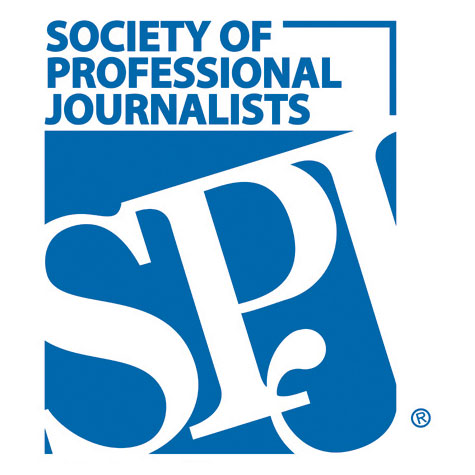 Radio-television journalism students won 19 out of the 25 awards in the radio and television categories.
"It was a rewarding experience to hear University of Missouri called out again and again in a competition that pitted our journalism students against others from schools in Kansas, Iowa and Nebraska," Assistant Professor Elizabeth Frogge said. "Broadcast students did particularly well, tackling topics in everything from Gary Forsee's resignation to an investigation of a local trailer park. These awards represent the commitment and tradition of the Missouri School of Journalism faculty and students."
The honorees were awarded certificates on April 9 during the Region 7 SPJ Spring Conference held in Overland Park, Kan. First-place regional winners will advance to the national round of judging. National winners will be announced in early May.
SPJ Region 7 includes Iowa, Kansas, Missouri and Nebraska. This year, the contest received almost 4,000 entries across SPJ's 12 regions.
Charles Davis, associate professor and adviser of the School's SPJ chapter, said he is proud of the fine work of these students.
"This is the best we have ever done at regional SPJs in my 11 years as adviser," he said.
Founded in 1909 as Sigma Delta Chi, SPJ promotes the free flow of information vital to a well-informed citizenry; works to inspire and educate the next generation of journalists; and protects First Amendment guarantees of freedom of speech and press. The School's chapter was founded in 1913.
Region 7 Mark of Excellence Awards went to the following Missouri Journalism students:
Top row, from left: Eric Blumberg, Josh Frydman, Nick Gass, Victoria Guida, John Henry, Brian Johnson, Jonathan Ketz, Jennifer Meckles. Second row: Catherine Newhouse, Casey Phillips, Alex Rozier, Scott Schaefer, Alison Schutz, Emily Spain, Kyle Stokes, Rebecca Wolfson.
---
In-Depth Reporting
Second Place: Victoria Guida, "Proposition 1: Downtown Cameras"
Non-Fiction Magazine Article
First Place: Catherine Newhouse, "Beltway Beginnings"
Radio Feature
Second Place: Brian Johnson, "Getting Out the Vote"
Third Place: Kyle Stokes, "Haiti Benefit Concert"
Radio In-Depth Reporting
First Place: Nick Gass and Alex Pfenninger, "Patriot Guard Riders"
Radio News Reporting
Second Place: Kyle Stokes, "Candidate Vicky Hartzler"
Radio Sports Reporting
First Place: Rebecca Wolfson and Maggie Berglund, "Extreme Birding"
Second Place: Rebecca Wolfson, "Derby at the Fair"
Television In-Depth Reporting
First Place: Jennifer Meckles, Scott Schaefer, "Target 8: Fulton State Hospital"
Second Place: Emily Spain, Columbia Trailer Park Linked To National Problem
Television Sports Reporting
First Place: Casey Phillips, "Runs in the Family"
Second Place: Josh Frydman, "CMU Lineman All-American On and Off The Field"
Third Place: Jonathan Ketz, Eric Blumberg, "JON KETZ"
Television Breaking News Reporting
First Place: Alex Rozier, "University of Missouri System President Resigns"
Second Place: Alex Rozier, "Rebuilding Together"
Third Place: Alison Schutz, "A Tiny Hero"
Television Feature
First Place: Emily Spain, "A Hairdresser's Story"
Second Place: Jennifer Meckles, Scott Schaefer, "Adults vs Kids: Texting and Driving"
Third Place: Alex Rozier, "The Story of Amanda McDaniel"
Television General News Reporting
First Place: Jennifer Meckles, "New Signs for Boomer Eyes"
Television News Photography
First Place: John Henry, "Winter Delivery"
Updated: May 29, 2020
Related Stories
Expand All
Collapse All
---